Do bezpiecznego przechowywania i transportu 8 zespołów, w tym bramkarzy z uchwytami + 12 kul.
* Wliczając w to podatek VAT z wyłączeniem Wysyłka
---
Aby upewnić się, że Twoi zawodnicy zawsze dostarczają szczytowe wyniki, powinieneś upewnić się, że pomiędzy meczami odpoczywają właściwie. Nasza torba MINI PLUS zawiera niestandardową piankę dla 8 zespołów Subbuteo i pozwala bezpiecznie przechowywać i wygodnie przewozić sportowców na noc meczową.
Zestaw zawiera:
1 torba Feldherr MINI PLUS MINI Bag
4 tace na pianę z 25 przedziałami po 25 sztuk dla łącznie 8 zespołów (HSMEMA035BO)
1 pasująca nakładka na piankę
W 4 tacach z pianki znajduje się po 25 przegródek każda.
20 z 25 przedziałów każdej tacy jest zarezerwowane dla zawodników terenowych dwóch drużyn. Dwie długie przegrody są cięte na zamówienie dla bramkarzy, w tym uchwytów. Trzy dodatkowe, okrągłe przegródki pomieszczą trzy kulki.
Precyzyjnie porowata pianka zapewnia doskonałą ochronę przed uszkodzeniami. Złamane nosy i rozdarte więzadła są w ten sposób wykluczone. Oczywiście, prawidłowe sortowanie zawodników przyspieszy również konfigurację gry - więcej czasu na grę!
Tacki pasują dokładnie do praktycznej torby MINI PLUS. Torba wykonana jest z wyjątkowo wytrzymałej tkaniny i zapewnia optymalną ochronę sportowców przed wpływami zewnętrznymi. Siatkowana kieszeń z zamkiem błyskawicznym wewnątrz oferuje dodatkową przestrzeń na drobne przedmioty. Jedna kieszeń na oknie na zewnątrz torby może pomieścić kartę do wkładania, na której można wpisać swoje imię i nazwisko lub nazwę zespołu.
Torba MINI PLUS ma wymiary:
wewnętrzne: ok. 275 mm x 172 mm x 150 mm
zewnętrzna: ok. 300 mm x 200 mm x 160 mm x 200 mm
Uzupełnieniem zestawu jest pasująca nakładka na piankę. Wystarczy umieścić ją na górnej tacy, aby upewnić się, że żadna figura nie wypadnie.
pianka o drobnych porach - Made in Germany
wolne od chloru i kwasów
Bezfreonowe
Models pictured are for size comparison only. They are the personal property of Feldherr company or employees.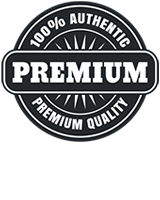 Feldherr fully 5 year warranty
We grant five years guarantee from date of purchase on our products with defects, which can be traced back to insufficient or defective processing. The guarantee does not apply to Feldherr Storage Boxes. If you have a problem with our products after the expiry of the guarantee, we will also be glad to assist you. Please contact for further informations.
The full Guarantee conditions can be found here: Feldherr Guarantee Condition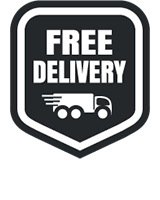 We offer free shipping for most countries!
European Union - flat just 7,99 Euro - Free from 69 Euro
USA & Canada - flat just 14,99 Euro - Free from 199 Euro
Worldwide shipping: Conditions here