Mała i praktyczna torba na nasze pół-wymiarowe tace piankowe.
* Wliczając w to podatek VAT z wyłączeniem Wysyłka
---
Ta torba Feldherr jest dostarczana bez zawartości.
Dzięki wymiarowi wewnętrznemu 275 mm x 172 mm idealnie nadaje się do przechowywania i transportu naszych półwymiarowych tacek z pianki.
Torba MINI PLUS jest wykonana z wyjątkowo wytrzymałej tkaniny i zapewnia optymalną ochronę zawartości przed wpływami zewnętrznymi. Na górze torby znajduje się uchwyt do przenoszenia. Siatkowana kieszeń z zamkiem błyskawicznym wewnątrz oferuje dodatkowe miejsce na arkusze do gry, karty itp. Jedna kieszeń na oknie na zewnątrz torby może pomieścić kartę do wkładania, na której można zapisać swoje imię i nazwisko lub zawartość.
Torbę można również łatwo łączyć z naszymi produktami BACKPACK. Może być stosowany wewnątrz plecaka jako osobna wkładka, np. do dużych pojedynczych miniatur lub akcesoriów malarskich.
Wymiary wewnętrzne: ok. 275 mm x 172 mm x 150 mm
Wymiary zewnętrzne: ok. 300 mm x 200 mm x 160 mm
Models pictured are for size comparison only. They are the personal property of Feldherr company or employees.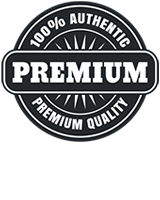 Feldherr fully 5 year warranty
We grant five years guarantee from date of purchase on our products with defects, which can be traced back to insufficient or defective processing. The guarantee does not apply to Feldherr Storage Boxes. If you have a problem with our products after the expiry of the guarantee, we will also be glad to assist you. Please contact for further informations.
The full Guarantee conditions can be found here: Feldherr Guarantee Condition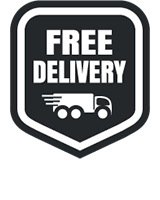 We offer free shipping for most countries!
European Union - flat just 7,99 Euro - Free from 69 Euro
USA & Canada - flat just 14,99 Euro - Free from 199 Euro
Worldwide shipping: Conditions here