Wytrzymała i wygodna torba z dużą ilością miejsca na tacki piankowe Full-Size.
* Wliczając w to podatek VAT z wyłączeniem Wysyłka
---
Ta torba Feldherr jest dostarczana bez zawartości.
Dzięki przestrzeni użytkowej 345 mm x 275 mm w dużej głównej komorze torba ta najlepiej nadaje się do transportu naszych tac piankowych Full-Size. Zapewnia miejsce na pianę o łącznej wysokości do 180 mm.
Dzięki temu jest to idealne rozwiązanie transportowe dla kilku gier stołowych lub planszowych, mniejszych i średnich armii oraz innych ogromnych kolekcji miniaturowych.
Czarna torba Feldherr MAXI wykonana jest z wyjątkowo wytrzymałej tkaniny. Wyściełane panele boczne i wzmocniona podstawa dodatkowo zapewniają optymalną ochronę zawartości przed wpływami zewnętrznymi nawet podczas transportu samochodowego lub kolejowego. Obok dużej głównej komory, torba posiada mniejszą kieszeń z zamkiem błyskawicznym z przodu. Można tu na przykład przechowywać karty gier, książki i materiały do pisania.
Na górze znajduje się gumowany, łatwy w trzymaniu uchwyt do przenoszenia. Jeśli wolisz mieć wolne ręce, możesz również używać torby jako torby na ramię dzięki solidnemu, odpinanemu paskowi na ramię.
Gdy nie jest używany, składa się w górę, aby zaoszczędzić miejsce.
Cechy:
lekki i trwały materiał
duża komora główna na tacki piankowe Full-Size o średnicy do 180 mm
dodatkowa kieszeń (np. na arkusze gier, materiały do pisania) z przodu, z ukrytym zamkiem błyskawicznym
stabilny, wygodny uchwyt do przenoszenia
bezstopniowo regulowany pasek na ramię z poduszką na ramię, zdejmowany
wyściełane panele boczne i wzmocnione dno
Wymiary:
Wymiary wewnętrzne: ok. 345 mm x 275 mm x 180 mm
Wymiary zewnętrzne: ok. 390 mm x 330 mm x 190 mm
Models pictured are for size comparison only. They are the personal property of Feldherr company or employees.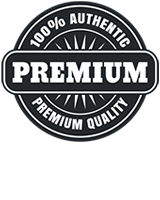 Feldherr fully 5 year warranty
We grant five years guarantee from date of purchase on our products with defects, which can be traced back to insufficient or defective processing. The guarantee does not apply to Feldherr Storage Boxes. If you have a problem with our products after the expiry of the guarantee, we will also be glad to assist you. Please contact for further informations.
The full Guarantee conditions can be found here: Feldherr Guarantee Condition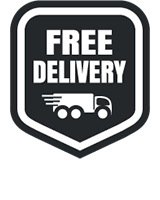 We offer free shipping for most countries!
European Union - flat just 7,99 Euro - Free from 69 Euro
USA & Canada - flat just 14,99 Euro - Free from 199 Euro
Worldwide shipping: Conditions here