* Wliczając w to podatek VAT z wyłączeniem Wysyłka
---
Zachowaj bezpieczeństwo i prostotę dzięki skrzynce magnetycznej. Dzięki płaskiemu kształtowi pudełko idealnie nadaje się do przechowywania, układania w stosy i transportu.
Za pomocą dwóch ukrytych magnesów na przedniej stronie pudełka można łatwo i szybko otworzyć i zamknąć pudełko. Pudełko wykonane jest z jednego kolorowego pudełka pokrytego tekturą. Karton przyklejony jest na spodzie kolorowego pudełka i służy na górze jako pokrywa na zawiasach. Skrzynka magnetyczna jest więc nie tylko stabilna, atrakcyjna w konstrukcji i praktyczna w obsłudze, ale również lekka.
1 komora na Gwiezdne Wojny X-Wing Millennium Falcon
1 komora na 2 bazy, kartę statku i duże karty do gry
3 przedziały na małe karty do gry lub 2 więcej statków z zainstalowaną podstawą
2 przegródki na tokeny / markery lub każdy inny statek kosmiczny z zainstalowaną podstawą
1 x nakładka na pianę
Wymiary półwymiarowej tacy piankowej Feldherr (HS): 275 mm x 172 mm x 50 mm wysokości
Bezfreonowa, drobno porowata pianka wysokiej jakości Made in Germany
wolne od chloru i kwasów
Made in Germany
gęstość elementu 23,0 kg/m3 (+/- 2,0)
Ładne, łatwe do przechowywania i praktyczne pudełko magnetyczne w formacie półwymiarowym. Skrzynka magnetyczna HSMB040 ma wysokość wewnętrzną 40 mm.
Wymiar wewnętrzny: 275 mm x 172,5 mm x 55 mm wysokość wewnętrzna
Wymiar zewnętrzny: 290 mm x 180,0 mm x 60 mm
Zamknięcie magnetyczne
Models pictured are for size comparison only. They are the personal property of Feldherr company or employees.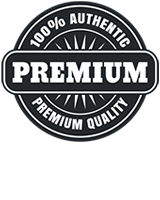 Feldherr fully 5 year warranty
We grant five years guarantee from date of purchase on our products with defects, which can be traced back to insufficient or defective processing. The guarantee does not apply to Feldherr Storage Boxes. If you have a problem with our products after the expiry of the guarantee, we will also be glad to assist you. Please contact for further informations.
The full Guarantee conditions can be found here: Feldherr Guarantee Condition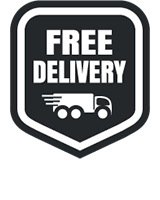 We offer free shipping for most countries!
European Union - flat just 7,99 Euro - Free from 69 Euro
USA & Canada - flat just 14,99 Euro - Free from 199 Euro
Worldwide shipping: Conditions here