Nowoczesny, praktyczny i stabilny - niebieski Magnetic Box do tac z pianki Half-Size o grubości do 75 mm.
* Wliczając w to podatek VAT z wyłączeniem Wysyłka
---
Ten Magnetic Box jest dostarczany bez zawartości.
Zapewnia bezpieczne miejsce na tacki piankowe Half-Size o wysokości do 75 mm. Dzięki temu nadaje się szczególnie do wyższych pojedynczych figur lub mniejszych armii i kolekcji miniaturowych. Ale może być również używany jako dodatkowe pudełko na materiał do gry.
Nowoczesne pudełko kartonowe - z niebiesko-niebieską częścią wewnętrzną i klasyczno-szaro-białą konstrukcją Feldherr na zewnątrz - nie tylko ucina dobrą figurę na półce swoim płaskim kształtem.
Składa się on z powlekanej tektury litej i dlatego jest lekki i poręczny, ale również bardzo stabilny. Dzięki dopasowanej tacy na pianę, miniatury i materiały do gier mogą być bezpiecznie przechowywane i pyłoszczelne oraz transportowane w równie łatwy i bezpieczny sposób.
Na dole, niebieski pojemnik, w którym umieszczona jest piankowa mata, jest mocno przytwierdzony do obudowy. Masywna tekturowa obudowa służy zarówno jako podstawa, jak i pokrywa. Dwa zintegrowane magnesy na klapie i z przodu umożliwiają bezproblemowe i łatwe zamykanie, dzięki czemu nic nie ginie podczas transportu.
Wymiary Magnetic Box:
Wymiary wewnętrzne: ok. 275 mm x 172 mm x 75 mm
Wymiary zewnętrzne: ok. 290 mm x 180 mm x 80 mm
Models pictured are for size comparison only. They are the personal property of Feldherr company or employees.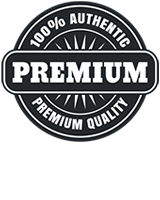 Feldherr fully 5 year warranty
We grant five years guarantee from date of purchase on our products with defects, which can be traced back to insufficient or defective processing. The guarantee does not apply to Feldherr Storage Boxes. If you have a problem with our products after the expiry of the guarantee, we will also be glad to assist you. Please contact for further informations.
The full Guarantee conditions can be found here: Feldherr Guarantee Condition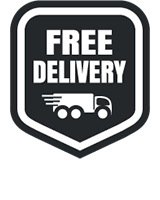 We offer free shipping for most countries!
European Union - flat just 7,99 Euro - Free from 69 Euro
USA & Canada - flat just 14,99 Euro - Free from 199 Euro
Worldwide shipping: Conditions here