Pour ranger en toute sécurité une maquette de transport par résistance et d'autres maquettes de bateaux, ainsi que les bases et les cadrans.
---
Numéro d'article HSMEPY035BO
Composée de pièces détachées d'autres classes de navires, la navette peut être utilisée comme moyen de transport pour des officiers ou des troupes de haut rang, ainsi que comme vaisseau de combat. En bonus, le cockpit du Transport de Résistance peut être utilisé indépendamment dans ses propres opérations de combat.
Pour vous permettre d'économiser des frais de remplacement de navires, parce que l'antenne est cassée ou que le cockpit est perdu, vous pouvez vous procurer ici l'insert en mousse Feldherr approprié pour le stockage de votre figurine en toute sécurité.
Un compartiment sur mesure offre un endroit sûr pour le transporteur de résistance. La coupe ajustée avec précision empêche le modèle de glisser, protégeant non seulement les antennes contre les dommages, mais aussi les couleurs de la miniature contre l'abrasion et les rayures.
De plus, il y a quatre compartiments pour les petites bases ou les cadrans. Les cadrans s'adaptent ici avec et sans mise à jour.
8 compartiments supplémentaires peuvent être équipés de modèles au choix. Les trois compartiments oblongs peuvent être utilisés soit pour plus de modèles de transport par résistance, soit pour d'autres miniatures de navires, comme l'aile Y. Les compartiments plus petits conviennent aux intercepteurs d'aile A, aux chasseurs de têtes T-70 X-Wing ou Z-95, par exemple.
Les 8 compartiments librement disponibles ont les dimensions suivantes :
3 compartiments : 70 mm de long x 37 mm de large x 25 mm de profondeur
2 compartiments : 49 mm de long x 32 mm de large x 25 mm de profondeur
2 compartiments : 49 mm de long x 38 mm de large x 25 mm de profondeur
1 compartiment : 38 mm de long x 37 mm de large x 25 mm de profondeur
Ce plateau en mousse Half-Size a les dimensions : 275 mm x 172 mm x 35 mm hauteur totale (25 mm hauteur utile + 10 mm base en mousse).
mousse à pores fins de haute qualité
Sans CFC
sans chlore et sans acide
Fabriqué en Allemagne
Models pictured are for size comparison only. They are the personal property of Feldherr company or employees.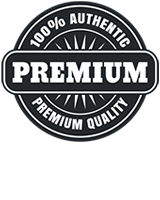 Feldherr fully 5 year warranty
We grant five years guarantee from date of purchase on our products with defects, which can be traced back to insufficient or defective processing. The guarantee does not apply to Feldherr Storage Boxes. If you have a problem with our products after the expiry of the guarantee, we will also be glad to assist you. Please contact for further informations.
The full Guarantee conditions can be found here: Feldherr Guarantee Condition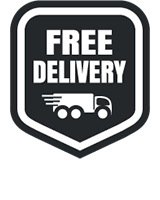 We offer free shipping for most countries!
European Union - flat just 7,99 Euro - Free from 69 Euro
USA & Canada - flat just 14,99 Euro - Free from 199 Euro
Worldwide shipping: Conditions here