Doskonała ochrona wszystkich miniatur przed zdradą w grze planszowej "Zdrowie".
* Wliczając w to podatek VAT z wyłączeniem Wysyłka
---
Ochronna taca piankowa na Horus Heres - Zdrada w pudełku z grami planszowymi Calth. Taca piankowa stanowi doskonałe rozwiązanie do ochrony wszystkich figur i żetonów z oryginalnego pudełka z grami planszowymi. Do ochrony figur Horus Heresy - Zdrada przy Zdradzie Zdrady przy Zdroju istnieje dodatkowa piankowa nakładka o grubości 4 mm.
Zdjęcie przedstawia płytki do gry planszowej pod pianką ochronną! Piana lekko rozszerza krawędź pudełka z grami planszowymi. Wymiary tacy piankowej: 425 mm x 285 mm x 75 mm i jest wykonany na zamówienie w zależności od Horus Heresy - Zdrada w grze planszowej Calth.
Zawarte w dostawie:
1 taca piankowa 75 mm x 75 mm na całą Herezję Horusa - Zdrada w miniaturach Calth z 42 przegrodami (nr artykułu ATFB075BO)
1 x 4 mm dodatkowa nakładka (nr artykułu ATBA004)
Taca piankowa 75 mm na Horus Heresy - Zdrada w Calth może wytrzymać:
Kapitan w Pancerzu Terminatora.
Mroczny Apostoł.
Pogardzacza Dreadnought'a.
trzydziestu Taktycznych Marines Kosmicznych w zbroi MK4.
Kości, karty i żetony
Wymiar tacy piankowej: 425 mm x 285 mm x 75 mm wysokość, głębokość efektywna: 65 mm
Made in Germany
wysokiej jakości, drobno porowata pianka o drobnych porach
Bezfreonowa, drobno porowata pianka wysokiej jakości Made in Germany
wolne od chloru i kwasów
Models pictured are for size comparison only. They are the personal property of Feldherr company or employees.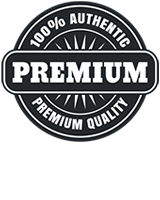 Feldherr fully 5 year warranty
We grant five years guarantee from date of purchase on our products with defects, which can be traced back to insufficient or defective processing. The guarantee does not apply to Feldherr Storage Boxes. If you have a problem with our products after the expiry of the guarantee, we will also be glad to assist you. Please contact for further informations.
The full Guarantee conditions can be found here: Feldherr Guarantee Condition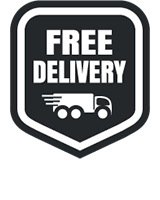 We offer free shipping for most countries!
European Union - flat just 7,99 Euro - Free from 69 Euro
USA & Canada - flat just 14,99 Euro - Free from 199 Euro
Worldwide shipping: Conditions here