Bezpieczny transport dwóch Gwiezdnych Wojowników ARC-170, dwóch Torrentów V-19 i dwóch akcesoriów Delta-7 Aethersprite plus z wygodną torbą.
* Wliczając w to podatek VAT z wyłączeniem Wysyłka
---
Republika Galaktyczna zmaga się z coraz silniejszymi separatystami. Teraz bohaterscy piloci, jak rycerz Jedi Obi-Wan Kenobi i jego eskadra, muszą chronić Republikę przed tyranią i chaosem.
Opiekunowie Republiki są najlepiej chronieni za pomocą tej wygodnej torby MINI MINUS, w tym niestandardowej tacy piankowej, zaprojektowanej specjalnie dla Twoich miniatur.
Zestaw składa się z:
1 torba Feldherr MINI MINI MINI MINUS worek
1 taca z pianką na miniatury i akcesoria (HSMEMV040BO)
1 nakładka na pianę
Na każdym statku znajduje się miniaturowo precyzyjnie wycięta komora na tej płytce Half-Size. Precyzyjnie dopasowany krój zapewnia pewne dopasowanie, dzięki czemu miniatura statku pozostaje na miejscu podczas transportu. Chroni to nie tylko drobne części, takie jak skrzydła, anteny i broń przed uszkodzeniem, ale także farbę przed ścieraniem i zadrapaniami.
Do ARC-170 Starfighters są dwie duże, wykonane na zamówienie przedziały, dwie do V-19 Torrentsa, a także przechwytujący Jedi, Delta-7-Aethersprite, dostaje 2 przedziały.
Dodatkowo dostajesz jedną przegrodę na duże podstawy i trzy na pokrętła. Pokrętła pasują tu z aktualizacją lub bez aktualizacji. W razie potrzeby można również umieścić małe podstawy w tych przedziałach.
Aby mieć pewność, że wszystko jest właściwie ułożone, między przedziałami znajduje się 12 poprzecznych szczelin, w których można przechowywać kołki.
Na koniec, dostarczony topper pianki zapewnia, że miniatury są całkowicie spakowane w piankę i nie ocierają się o pokrywę worka.
Torba MINI MINUS jest wykonana z wyjątkowo wytrzymałego materiału i zapewnia optymalną ochronę zawartości przed wpływami zewnętrznymi. Siatkowana kieszeń z zamkiem błyskawicznym wewnątrz oferuje dodatkowe miejsce na arkusze, karty lub materiał do pisania.
Taca z pianki ma wymiary: 275 mm x 172 mm x 40 mm wysokość całkowita (30 mm wysokość użytkowa + 10 mm podstawa z pianki)
Wymiary torby:
Wymiary wewnętrzne: ok. 275 mm x 172 mm x 40 mm
Wymiary zewnętrzne: ok. 300 mm x 200 mm x 50 mm
pianka o drobnych porach - Made in Germany
wolne od chloru i kwasów
Bezfreonowe
Models pictured are for size comparison only. They are the personal property of Feldherr company or employees.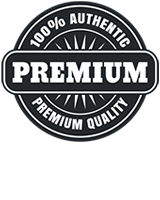 Feldherr fully 5 year warranty
We grant five years guarantee from date of purchase on our products with defects, which can be traced back to insufficient or defective processing. The guarantee does not apply to Feldherr Storage Boxes. If you have a problem with our products after the expiry of the guarantee, we will also be glad to assist you. Please contact for further informations.
The full Guarantee conditions can be found here: Feldherr Guarantee Condition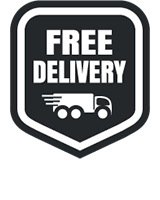 We offer free shipping for most countries!
European Union - flat just 7,99 Euro - Free from 69 Euro
USA & Canada - flat just 14,99 Euro - Free from 199 Euro
Worldwide shipping: Conditions here