* Wliczając w to podatek VAT z wyłączeniem Wysyłka
---
Pasuje do wszystkich tacek piankowych Feldherr Double-Size, Full-Size i Half-Size o wysokości do 305 mm.
Pojemniki Euro pasują do wkładów z pianki w dwóch wymiarach, pełnowymiarowych i półwymiarowych.
Dwie półwymiarowe tace (275 mm x 172 mm) odpowiadają powierzchni podstawy pełnowymiarowej tacy (345 mm x 275 mm).
Dwie pełnowymiarowe tace (345 mm x 275 mm) odpowiadają powierzchni podstawy tacy dwuwymiarowej (550 mm x 345 mm).
Rozmiar można rozpoznać po dwóch pierwszych literach numeru artykułu (HS = Half-Size, FS = Full-Size, DS = Double-Size).
Pojemnik Euro Packaging firmy AUER Packaging posiada praktyczne uchwyty, które umożliwiają bezpieczne i komfortowe przenoszenie pojemnika - nawet przy dużej zawartości. W celu zabezpieczenia zawartości pokrywę można zablokować za pomocą dwóch zawiasów i dwóch zatrzasków.
Możliwość układania w stosy również z pokrywą
Zamknięte otwory chwytaka
szczególnie wytrzymałe
Wymiary zewnętrzne: 600 x 400 x 335 mm
Wymiary wewnętrzne: 570 x 370 x 370 x 305 mm
Waga: 3,16 kg.
Pojemność: 66 litrów.
Models pictured are for size comparison only. They are the personal property of Feldherr company or employees.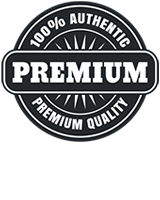 Feldherr fully 5 year warranty
We grant five years guarantee from date of purchase on our products with defects, which can be traced back to insufficient or defective processing. The guarantee does not apply to Feldherr Storage Boxes. If you have a problem with our products after the expiry of the guarantee, we will also be glad to assist you. Please contact for further informations.
The full Guarantee conditions can be found here: Feldherr Guarantee Condition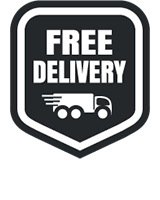 We offer free shipping for most countries!
European Union - flat just 7,99 Euro - Free from 69 Euro
USA & Canada - flat just 14,99 Euro - Free from 199 Euro
Worldwide shipping: Conditions here