Duża torba Feldherr umożliwiająca łatwy transport pudełek do przechowywania lub pudełek z grami.
* Wliczając w to podatek VAT z wyłączeniem Wysyłka
---
Ten Feldherr Transporter jest dostarczany bez zawartości.
Dzięki lekkiemu, ale wytrzymałemu materiałowi nadaje się szczególnie do kompaktowego transportu kilku pudełek do przechowywania lub gier. Dlatego jest to idealne rozwiązanie dla bardzo dużych gier stołowych lub planszowych (np. Kickstarter Pledges) lub pudełek z grami podstawowymi wraz z rozszerzeniami.
Ze względu na standardowe wymiary naszych skrzynek magazynowych możliwe są oczywiście również inne kombinacje, jak na przykład 2 skrzynki magazynowe LBBG250 plus 1 LBBG075.
Jest on również idealny do kompaktowego przechowywania i transportu wspólnych pudełek do gier planszowych i stołowych.
Wysokiej jakości torby Transporter są wykonane z lekkiej, ale wytrzymałej tkaniny. Oprócz dużej głównej przegrody, torba posiada małą boczną kieszeń, w której można przechowywać materiały piśmienne, książki itp.
Torba może być podnoszona za pomocą dwóch uchwytów lub wygodnie opasana mocnym paskiem na ramię.
Gdy nie jest używany, składa się płasko, aby zaoszczędzić miejsce i bez wysiłku zmieści się w każdej szafce.
Cechy:
lekki i szczególnie trwały materiał
duża komora główna o pojemności powyżej 68 l
kompatybilny z konsolami Feldherr i standardowymi konsolami do gier stołowych i planszowych.
dodatkowa mała kieszonka (np. na materiały piśmienne) z przodu, z zamkiem błyskawicznym
2 uchwyty
bezstopniowo regulowany pasek na ramię z podpórką na ramię, zdejmowany
Wymiary:
Wymiary wewnętrzne: ok. 620 mm x 390 mm x 340 mm wysokości
Wymiary zewnętrzne: ok. 635 mm x 410 mm x 350 mm wysokość
Kieszeń boczna: 230 mm szerokość x 210 mm wysokość
Models pictured are for size comparison only. They are the personal property of Feldherr company or employees.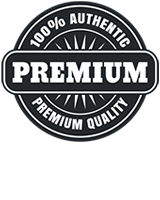 Feldherr fully 5 year warranty
We grant five years guarantee from date of purchase on our products with defects, which can be traced back to insufficient or defective processing. The guarantee does not apply to Feldherr Storage Boxes. If you have a problem with our products after the expiry of the guarantee, we will also be glad to assist you. Please contact for further informations.
The full Guarantee conditions can be found here: Feldherr Guarantee Condition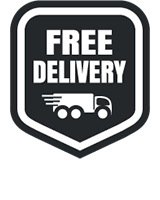 We offer free shipping for most countries!
European Union - flat just 7,99 Euro - Free from 69 Euro
USA & Canada - flat just 14,99 Euro - Free from 199 Euro
Worldwide shipping: Conditions here