Przechowywanie, transport, prezentacja - Taca na piankę Feldherr Double-Size do ochrony Państwa modeli w Gauge N
* Wliczając w to podatek VAT z wyłączeniem Wysyłka
---
Prawidłowo przechowywane, przejrzyście zaprezentowane i bezpiecznie transportowane. Z tym wkładem piankowym Feldherr Double-Size dla modeli kolejowych w N Gauge Twoje modele są bezpieczne.
Siedem przedziałów, dostosowanych do poziomego składowania modeli kolejowych w Gauge N, oferuje Twoim wagonom i lokomotywom niezawodną ochronę podczas przechowywania i transportu. Dzięki pozycji leżącej taca ta może być również wykorzystana jako wyświetlacz do prezentacji kolekcji Państwa modeli pociągów.
Kilka pociągów i wagonów może być składowanych obok siebie w jednym przedziale. Aby zapobiec kolizji lub niezamierzonemu sprzężeniu, oferujemy odpowiednie podkładki piankowe (HS025A001) do oddzielenia Państwa pojazdów.
W ten sposób modele są bezpiecznie składowane dookoła i dzięki wysokiej jakości piance trwale chronione przed uszkodzeniem i zużyciem, takim jak zadrapania i łuszcząca się farba.
Każda z ośmiu szczelin ma 510 mm długości x 30 mm szerokości x 25 mm głębokości.
Odpowiednie dla modeli z N Gauge
Taca do pianki Double-Size ma wymiary: 550 mm x 345 mm x 35 mm wysokość całkowita (25 mm wysokość użytkowa + 10 mm podstawa z pianki).
wysokiej jakości, pianka o drobnych porach
bez chloru i kwasów
Made in Germany
Models pictured are for size comparison only. They are the personal property of Feldherr company or employees.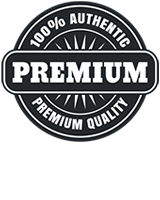 Feldherr fully 5 year warranty
We grant five years guarantee from date of purchase on our products with defects, which can be traced back to insufficient or defective processing. The guarantee does not apply to Feldherr Storage Boxes. If you have a problem with our products after the expiry of the guarantee, we will also be glad to assist you. Please contact for further informations.
The full Guarantee conditions can be found here: Feldherr Guarantee Condition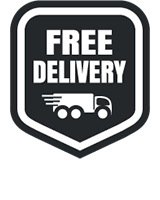 We offer free shipping for most countries!
European Union - flat just 7,99 Euro - Free from 69 Euro
USA & Canada - flat just 14,99 Euro - Free from 199 Euro
Worldwide shipping: Conditions here