* Wliczając w to podatek VAT z wyłączeniem Wysyłka
---
Pianka Nap jest używana do transportu przedmiotów wrażliwych. Dzięki swojemu falistemu kształtowi idealnie nadaje się do transportu produktów wrażliwych. Dostosowuje się do transportowanego inwentarza, utrzymuje je w pozycji i działa tłumiąco w przypadku upadku. Sugerujemy zastosowanie pianki gałkowej jako zabezpieczenia w pokrywie skrzyń transportowych, ponieważ zapobiega to uderzeniu produktów w górę skrzynki i ich uszkodzeniu.
CFNP020S idealnie nadaje się do tego celu. Jest on przycięty tak, aby pasował do toppera Euroboksu Auera. Ponieważ pianka na drzwiczki posiada funkcję samoprzylepną, do usunięcia folii samoprzylepnej i umieszczenia strony samoprzylepnej w pokrywie zawiasów Euroboksu nie potrzeba więcej narzędzi w ciągu kilku sekund. CFNP020 jest kompatybilny z każdą puszką Auera, która posiada blat na zawiasach o wymiarach 800 mm x 600 mm.
Wymiar tacy piankowej 540 mm x 340 mm x 20 mm
Wysokość tacy piankowej od dołu do góry wynosi 20 mm.
jednostronny klej samoprzylepny
Gęstość elementu PU-Foam 23,0 kg/m3 (+/- 2,0)
Pianka wolna od CFC
kompatybilny z puszkami auer (800 mm x 600 mm)
Made in Germany
Models pictured are for size comparison only. They are the personal property of Feldherr company or employees.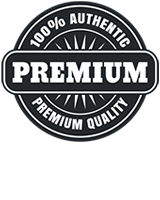 Feldherr fully 5 year warranty
We grant five years guarantee from date of purchase on our products with defects, which can be traced back to insufficient or defective processing. The guarantee does not apply to Feldherr Storage Boxes. If you have a problem with our products after the expiry of the guarantee, we will also be glad to assist you. Please contact for further informations.
The full Guarantee conditions can be found here: Feldherr Guarantee Condition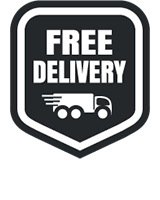 We offer free shipping for most countries!
European Union - flat just 7,99 Euro - Free from 69 Euro
USA & Canada - flat just 14,99 Euro - Free from 199 Euro
Worldwide shipping: Conditions here