Bezpieczne przechowywanie i transport wszystkich 5 miniatur oraz kości, kart i żetonów wojennych Kurnothi.
* Wliczając w to podatek VAT z wyłączeniem Wysyłka
---
Skaeth Huntsman i jego towarzysze polują na istoty, które cierpią z powodu klątwy Katophranes, tak że nie mogą dalej rozprzestrzeniać magicznej plagi. Zwolennicy Kurnoth, podobnie jak otaczająca ich przyroda, są zarówno dzicy, jak i eleganccy. Ich szlachetna natura nie pozwala im stać się bestiami.
Aby zachować ich elegancję w stanie nienaruszonym i zachować swoje miniatury dobrze chronione w drodze do blatu, zapewniamy Państwu tę tacę piankową Magnetic Box, w tym niestandardową tacę Half-Size.
Zestaw zawiera:
1 Feldherr Feldherr Magnetic Box zielony
1 taca na pianę do polowania na dzikich polowaniach Skaeth'a (HSMERP050BO)
1 nakładka na pianę
Łącznie 10 przedziałów zapewnia, że dzicy myśliwi są bezpieczni przed szkodą. Pięć przedziałów jest wstępnie ukształtowanych pod miniatury. Każda z tych komór jest indywidualnie dopasowana do modelu.
Kompletnie zapakowane w pianę, Skaeth, Kurnothi Tracker Althaen, Sheoch i jego Malkyn Lighaen, a także Huntcaller Karthaen są najlepiej przygotowane do transportu. Dzięki temu wiele filigranowych detali jest doskonale zabezpieczonych przed uszkodzeniem.
Dzięki precyzyjnemu cięciu figurki pozostają na swoim miejscu, a kolory malowanych modeli są chronione przed zarysowaniami i ścieraniem.
Poniższe 5 przedziałów jest zarezerwowanych dla akcesoriów. Schowek na karty służy do przechowywania kart. Wyposażona jest we wnękę na palec, dzięki czemu można łatwiej wydostać pokłady. Można tu zmieścić do 40 kart, oczywiście również z rękawami. Kości i żetony można posortować do pozostałych czterech przedziałów.
Dostarczony topper pianki zapewnia, że opaska jest bezpiecznie zapakowana wokół i nie koliduje z pokrywą pudełka po drodze.
Magnetic Box jest idealnym rozwiązaniem do przechowywania i transportu dzięki małej wadze i płaskiemu, prostokątnemu kształtowi. Składa się on z powlekanej tektury litej w nowoczesnej konstrukcji Feldherr. Zielone pudełko, w którym umieszczane są maty piankowe, jest mocno przyklejone do obudowy. To również służy jako pokrywa. Dwa zintegrowane magnesy na klapie i z przodu umożliwiają bezproblemowe i łatwe zamykanie, dzięki czemu nic nie ginie podczas transportu.
Miniatures i materiały łowieckie są starannie składowane, a pięciu myśliwych można bezpiecznie przetransportować do następnej bitwy.
Wymiary Magnetic Box green
Wymiary wewnętrzne: ok. 275 mm x 172 mm x 55 mm
Wymiary zewnętrzne: ok. 290 mm x 180 mm x 60 mm
Taca z pianki ma wymiary: 275 mm x 172 mm x 50 mm wysokość całkowita (40 mm wysokość użytkowa + 10 mm podstawa z pianki)
wysokiej jakości, drobno porowata pianka - Made in Germany
Bezfreonowe
wolne od chloru i kwasów
Models pictured are for size comparison only. They are the personal property of Feldherr company or employees.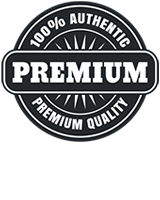 Feldherr fully 5 year warranty
We grant five years guarantee from date of purchase on our products with defects, which can be traced back to insufficient or defective processing. The guarantee does not apply to Feldherr Storage Boxes. If you have a problem with our products after the expiry of the guarantee, we will also be glad to assist you. Please contact for further informations.
The full Guarantee conditions can be found here: Feldherr Guarantee Condition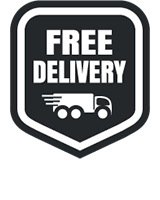 We offer free shipping for most countries!
European Union - flat just 7,99 Euro - Free from 69 Euro
USA & Canada - flat just 14,99 Euro - Free from 199 Euro
Worldwide shipping: Conditions here