* Wliczając w to podatek VAT z wyłączeniem Wysyłka
---
Rozmiar:
30 cm x 30 cm x 30 cm x 4,0 cm
300 mm x 300 mm x 300 mm x 40 mm
We wszystkich przypadkach potrzebne są najlepsze formularze indywidualne. Wyjątkowo cienka siatka wynosząca zaledwie 10 mm umożliwia uzyskanie najdrobniejszych indywidualnych konturów. Ta wkładka o wymiarach 30 cm x 30 cm doskonale nadaje się do indywidualnego wyłożenia standardowych pudełek do gier planszowych takich jak X-Wing, Star Wars, Star Wars Armada, Zombicide, Descent lub innych. Pudełka do gier planszowych mają wymiary wewnętrzne 28 cm - 29,5 cm. Więc jeśli pudełko z grami planszowymi ma 28 cm szerokości, wystarczy usunąć 2 rzędy (2 * 10 mm - bez narzędzi!) i doskonale pasuje do pudełka!
Najlepsza wstępnie pokrojona siatka: 10 mm x 10 mm ( 1 cm x 1 cm)
Made in Germany
Bezfreonowa, drobno porowata pianka wysokiej jakości Made in Germany
wolne od chloru i kwasów
Models pictured are for size comparison only. They are the personal property of Feldherr company or employees.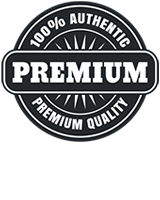 Feldherr fully 5 year warranty
We grant five years guarantee from date of purchase on our products with defects, which can be traced back to insufficient or defective processing. The guarantee does not apply to Feldherr Storage Boxes. If you have a problem with our products after the expiry of the guarantee, we will also be glad to assist you. Please contact for further informations.
The full Guarantee conditions can be found here: Feldherr Guarantee Condition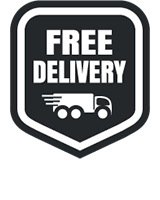 We offer free shipping for most countries!
European Union - flat just 7,99 Euro - Free from 69 Euro
USA & Canada - flat just 14,99 Euro - Free from 199 Euro
Worldwide shipping: Conditions here