Perfect protection for the entire miniatures from the 2016 Silver Tower board game
---
Protective foam tray for the Warhammer Quest - Silver Tower board game box. Foam tray provides a great solution for protecting all figures and tokens from the original board game box. There is an additional 4 mm foam topper to protect the Warhammer Quest figures.
Picture shows board game tiles beneath protective foam! Foam extends slightly edge of the board game box. Foam tray dimensions: 425 mm x 285 mm x 60 mm and is custom made to suit the Warhammer Quest - Silver Tower 2016 board game box.
Included in delivery:
1 x 60 mm foam tray for the entire Warhammer Quest - Silver Tower miniatures with 52 compartments (item no. ATEZ060BO)
1 x 4 mm extra topper (item no. ATBA004)
The 60 mm foam tray for Warhammer Quest - Silver Tower can hold:
1 x Darkoath Chieftain
1 x Excelsior Warpriest with Gryph-hound
1 x Knight-Questor
1 x Mistweaver Saih
1 x Tenebrael Shard
1 x Gaunt Summoner of Tzeentch
1 x Ogroid Thaumaturge
2 x Skaven Deathrunners
2 x Pink Horrors
4 x Blue Horrors
4 x pairs of Brimstone Horrors
6 x Tzaangors
8 x Grot Scuttlings
8 x Kairic Acolytes
8 x Chaos Familiars
Dice and tokens
Foam tray dimension: 425 mm x 285 mm x 60 mm height, effective depth: 50 mm
Made in Germany
high-quality, fine pored foam
CFC-free fine pored quality foam Made in Germany
chlorine and acid free
Models pictured are for size comparison only. They are the personal property of Feldherr company or employees.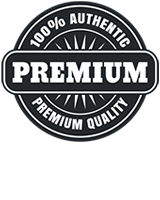 Feldherr fully 5 year warranty
We grant five years guarantee from date of purchase on our products with defects, which can be traced back to insufficient or defective processing. The guarantee does not apply to Feldherr Storage Boxes. If you have a problem with our products after the expiry of the guarantee, we will also be glad to assist you. Please contact for further informations.
The full Guarantee conditions can be found here: Feldherr Guarantee Condition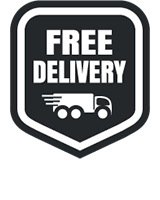 We offer free shipping for most countries!
European Union - flat just 7,99 Euro - Free from 69 Euro
USA & Canada - flat just 14,99 Euro - Free from 199 Euro
Worldwide shipping: Conditions here