* Wliczając w to podatek VAT z wyłączeniem Wysyłka
---
Zestaw tacy piankowej został specjalnie zaprojektowany do ekspansji "Manisons of Madness": Ulice Arkham". Składa się z tacy z pianki o grubości 100 mm i wkładki 40 mm, którą łatwo jest połączyć dzięki dodatkowemu wycięciu w tacy. Intarsja zawiera dziewięć przedziałów. Są one idealne dla: czterech Figur Badawczych, czterech mniejszych Figur Potworów z podstawą i wszystkich żetonów. Jeśli tace są połączone, 16 mniejszych płytek mapy i karty śledcze mogą być łatwo schowane na górze inkrustacji. Pozostałe pięć przedziałów 100 mm tacy ma kształt trzech dużych figur potworów z podstawą i kartami.
Duża płytka map i instrukcja mogą być transportowane na górze tacy. Pianka wystaje poza krawędź pudełka z grami kozłowymi.
Zestaw wartości zawiera:
Taca piankowa 1 x 100 mm do rezydencji szaleństwa: Ulice Arkham - Figury, płytki map i karty
1 x 40 mm wkładka piankowa do rezydencji szaleństwa: Ulice Arkham - Figury i tokeny
1 x nakładka na pianę
Models pictured are for size comparison only. They are the personal property of Feldherr company or employees.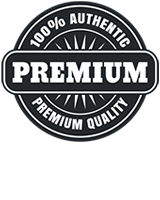 Feldherr fully 5 year warranty
We grant five years guarantee from date of purchase on our products with defects, which can be traced back to insufficient or defective processing. The guarantee does not apply to Feldherr Storage Boxes. If you have a problem with our products after the expiry of the guarantee, we will also be glad to assist you. Please contact for further informations.
The full Guarantee conditions can be found here: Feldherr Guarantee Condition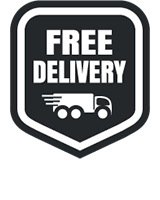 We offer free shipping for most countries!
European Union - flat just 7,99 Euro - Free from 69 Euro
USA & Canada - flat just 14,99 Euro - Free from 199 Euro
Worldwide shipping: Conditions here