Do bezpiecznego przechowywania i łatwego transportu 18 zespołów, w tym posiadaczy, 27 piłek i 2 bramek.
* Wliczając w to podatek VAT z wyłączeniem Wysyłka
---
Aby upewnić się, że Twoi zawodnicy zawsze zapewniają najlepsze wyniki, musisz zapewnić im odpowiedni odpoczynek pomiędzy meczami. Nasz plecak Feldherr zawiera niestandardową piankę dla 18 zespołów Subbuteo, 27 piłek i 2 bramek. Pozwala to na bezpieczne przechowywanie i wygodny transport sportowców i sprzętu na nocną rozgrywkę.
Zestaw zawiera:
1 Plecak Feldherr
1 Feldherr pole magnetyczne niebieskie (HSMB075)
9 tace na pianę z 25 przedziałami dla 18 zespołów i 27 piłek (HSMEMA035BO).
2 górna część pianki
1 zagmatwana pianka jako pokrywa
W 9 tacach z pianki znajduje się po 25 przegródek każda.
20 z 25 przedziałów każdej tacy jest zarezerwowane dla zawodników terenowych dwóch drużyn. Dwie długie przegrody są cięte na zamówienie dla bramkarzy, w tym uchwytów. Trzy dodatkowe, okrągłe przegródki pomieszczą trzy kulki.
Precyzyjnie porowata pianka zapewnia doskonałą ochronę przed uszkodzeniami. Złamane nosy i rozdarte więzadła są w ten sposób wykluczone. Oczywiście, prawidłowe sortowanie zawodników przyspieszy również konfigurację gry - więcej czasu na grę!
Cele zmieszczą się dokładnie w praktycznym pudełku magnetycznym. W celu zapewnienia miękkiej wyściółki do bramek, zestaw zawiera pasujące do siebie nakładki piankowe.
Oczywiście pudełko magnetyczne i tace z pianki pasują dokładnie do wytrzymałego plecaka. Plecak wykonany jest z lekkich, a jednocześnie wytrzymałych materiałów i posiada oddychającą wyściółkę z siatki. Aby ułatwić załadunek i rozładunek, zamek błyskawiczny otwiera się szeroko do trzech stron. W ten sposób torba może być prawie całkowicie otwarta.
Wymiary plecaka:
Wymiary zewnętrzne: ok. 350 mm x 230 mm x 530 mm wysokości
Wymiary wewnętrzne: ok. 300 mm x 200 mm x 420 mm wysokości
Uzupełnieniem zestawu jest dopasowana, zagmatwana pianka. Wystarczy umieścić ją na górnych tacach, aby upewnić się, że żadna figura nie wypadnie.
pianka o drobnych porach - Made in Germany
wolne od chloru i kwasów
Bezfreonowe
Models pictured are for size comparison only. They are the personal property of Feldherr company or employees.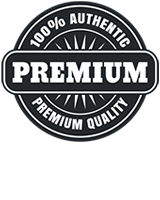 Feldherr fully 5 year warranty
We grant five years guarantee from date of purchase on our products with defects, which can be traced back to insufficient or defective processing. The guarantee does not apply to Feldherr Storage Boxes. If you have a problem with our products after the expiry of the guarantee, we will also be glad to assist you. Please contact for further informations.
The full Guarantee conditions can be found here: Feldherr Guarantee Condition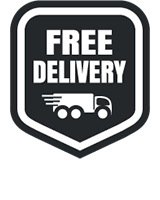 We offer free shipping for most countries!
European Union - flat just 7,99 Euro - Free from 69 Euro
USA & Canada - flat just 14,99 Euro - Free from 199 Euro
Worldwide shipping: Conditions here