Dla łatwego i bezpiecznego przechowywania Twojego modelu Treelord Ancient i 3 kolejnych miniaturek
* Wliczając w to podatek VAT z wyłączeniem Wysyłka
---
Numer pozycji HSMEXL100BO
Starożytni i obdarzeni niezrównaną mądrością, Treelord Ancients cieszą się zaufaniem Alarielle i prowadzą enklawy Sylvaneth. Modele tych drewnianych stworzeń urzekają filigranowymi detalami. Zwłaszcza te cienkie. gałęzie mają tendencję do zrywania się podczas transportu.
Aby taki scenariusz z drwalem nie stał się rzeczywistością, zaprojektowaliśmy tacę z pianki Feldherr z szytą na miarę komorą na jeden Treelord.
Nieważne, czy wybierzesz Treelord Ancient, standardowy Treelord czy Spirit of Durthu - wszystkie trzy warianty budowy pasują do tej wkładki i są dobrze zabezpieczone przed uszkodzeniem.
Dzięki naszej miękkiej, drobnoporowatej piance nie musisz obawiać się zarysowań i ścierania twoich misternie malowanych miniaturek.
Dwie owalne i jedna komora w kształcie skrzydła uzupełniają wkładkę i oferują miejsce na trzy kolejne miniatury lub materiał do gry.
Te 3 przedziały mają następujące wymiary:
1 komora owalna: 68 mm x 61 mm x 90 mm
1 komora owalna: 65 mm x 51 mm x 90 mm
1 przedział w kształcie skrzydła: ok. 45 mm x 40 mm x 90 mm
Taca do pianki Half-Size ma następujące wymiary: 275 mm x 172 mm x 100 mm wysokość całkowita (90 mm wysokość użytkowa + 10 mm podstawa z pianki).
Pianka o drobnych porach - Made in Germany
wolny od chloru i kwasów
Models pictured are for size comparison only. They are the personal property of Feldherr company or employees.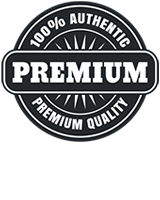 Feldherr fully 5 year warranty
We grant five years guarantee from date of purchase on our products with defects, which can be traced back to insufficient or defective processing. The guarantee does not apply to Feldherr Storage Boxes. If you have a problem with our products after the expiry of the guarantee, we will also be glad to assist you. Please contact for further informations.
The full Guarantee conditions can be found here: Feldherr Guarantee Condition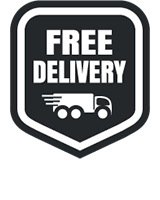 We offer free shipping for most countries!
European Union - flat just 7,99 Euro - Free from 69 Euro
USA & Canada - flat just 14,99 Euro - Free from 199 Euro
Worldwide shipping: Conditions here