Wszystkie 3 miniatury plus kostki, karty i żetony z opaski Nurgle warband bezpiecznie i schludnie schowane
* Wliczając w to podatek VAT z wyłączeniem Wysyłka
---
Numer pozycji HSMEVP050BO
Przez zadziwiająco długi czas gracze Warhammer Underworlds musieli radzić sobie bez miłości do Dziadka Nurgle. Czekanie dobiegło końca wraz z czarodziejem Feculą Flyblown i jej dwoma twardymi, przesiąkniętymi plagą towarzyszami. Razem uwolnią górę od klątwy, aby w końcu znów zapanował najukochańszy rozkład.
Aby pomóc wojownikom Nurgle'a, zaprojektowaliśmy tę tacę z pianki Feldherr Half-Size, aby chronić twoje miniatury.
Do trzech Rotbringerów przypisane są miniaturowe, precyzyjnie dopasowane przegródki. Fecula, Ghulgoch i Sepsimus są więc, bezpiecznie osadzone w miękkiej piance, doskonale przygotowane do transportu na stół do gier. Włócznia, personel i wszystkie inne wrażliwe szczegóły pozostają nienaruszone i gotowe do użycia w każdej chwili.
Co więcej, figurki nie ślizgają się, a malowane modele są oszczędzane od zadrapań i łuszczącej się farby.
Kolejna przegroda jest zarezerwowana pod miniaturami kart. Jest on wyposażony we wnękę na palce, dzięki czemu łatwiej jest wydostać się z pokładu. Mieści się tu do 40 kart, oczywiście również z rękawami. Pojemnik jest również wystarczająco duży, aby zmieścić jedną skrzynię Beastgrave Deckbox. Kostki i żetony można sortować do pozostałych czterech przedziałów.
Sortuj kostki i żetony do pozostałych czterech przedziałów i wszystko jest schludnie i bezpiecznie schowane. Następny samobójczy zawodnik może przyjść.
Taca z pianki ma wymiary: 275 mm x 172 mm x 50 mm wysokość całkowita (40 mm wysokość użytkowa + 10 mm podkład piankowy)
wysokiej jakości, drobno porowata pianka
Bez CFC
wolny od chloru i kwasów
Made in Germany
Models pictured are for size comparison only. They are the personal property of Feldherr company or employees.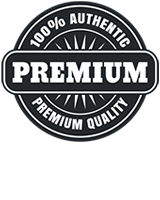 Feldherr fully 5 year warranty
We grant five years guarantee from date of purchase on our products with defects, which can be traced back to insufficient or defective processing. The guarantee does not apply to Feldherr Storage Boxes. If you have a problem with our products after the expiry of the guarantee, we will also be glad to assist you. Please contact for further informations.
The full Guarantee conditions can be found here: Feldherr Guarantee Condition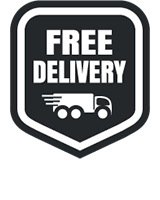 We offer free shipping for most countries!
European Union - flat just 7,99 Euro - Free from 69 Euro
USA & Canada - flat just 14,99 Euro - Free from 199 Euro
Worldwide shipping: Conditions here