Do bezpiecznego przechowywania modeli na podstawach 25 mm i 40 mm.
* Wliczając w to podatek VAT z wyłączeniem Wysyłka
---
Ta taca z pianki Feldherr posiada 15 przegródek na bezpieczne i uporządkowane przechowywanie miniatur "Infinity The Game". 4 przegrody pomieści modele na podstawach 40 mm, 11 przegródek nadaje się do modeli na podstawach 25 mm. Drobno porowata pianka niezawodnie chroni Twoje miniatury przed uszkodzeniem - delikatne części pozostają nienaruszone, kolor pomalowanych modeli pozostaje nienaruszony.
Piętnaście przedziałów ma następujące wymiary
2 przedziały: 52 mm x 72 mm x 40 mm
2 przedziały: 41 mm x 72 mm x 40 mm
4 przedziały: 26 mm x 52 mm x 40 mm
1 przedział: 58 mm x 32 mm x 40 mm
2 przedziały: 36 mm x 33 mm x 40 mm
2 przedziały: 36 mm x 33 mm x 40 mm, jeden zaokrąglony narożnik
2 przedziały: 36 mm x 72 mm x 40 mm, jeden zaokrąglony narożnik
Taca z pianki ma wymiary: 275 mm x 172 mm x 50 mm (wysokość użytkowa 40 mm + podstawa piankowa 10 mm).
wysokiej jakości, drobno porowata pianka o drobnych porach
Bezfreonowe
wolne od chloru i kwasów
Made in Germany
Models pictured are for size comparison only. They are the personal property of Feldherr company or employees.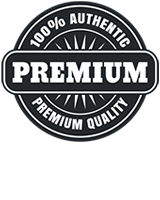 Feldherr fully 5 year warranty
We grant five years guarantee from date of purchase on our products with defects, which can be traced back to insufficient or defective processing. The guarantee does not apply to Feldherr Storage Boxes. If you have a problem with our products after the expiry of the guarantee, we will also be glad to assist you. Please contact for further informations.
The full Guarantee conditions can be found here: Feldherr Guarantee Condition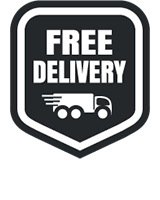 We offer free shipping for most countries!
European Union - flat just 7,99 Euro - Free from 69 Euro
USA & Canada - flat just 14,99 Euro - Free from 199 Euro
Worldwide shipping: Conditions here