Praktyczny system Storage Box do bezpiecznego przechowywania i transportu do 20 miniatur.
* Wliczając w to podatek VAT z wyłączeniem Wysyłka
---
Aby odnieść sukces w królestwie Terrinoth, twoje miniatury powinny wejść na pole bitwy w najlepszej możliwej formie. Feldherr Storage Box FSLB150 z dopasowaną pianką umożliwia rozsądne sortowanie i bezpieczny transport miniatury do następnej nocy gry.
Precyzyjnie porowata pianka zapewnia niezawodną ochronę - wrażliwe miniaturowe detale pozostają nienaruszone, kolory malowanych modeli są wolne od zarysowań i otarć.
Zestaw zawiera:
1 Feldherr Storage Box FSLB150
1 taca na pianę Full-Size z 8 komorami na miniatury (FSMEFC075BO)
2 tace piankowe Half-Size z 6 przedziałami na miniatury (HSMECO075BO)
1 pasująca nakładka na piankę
Wkładka Full-Size z 8 przegrodami idealnie nadaje się do dużych jednostek, takich jak Rune Golems, Maegan Cyndewin cavalry, Aymhelin Scions i Spined Thresher.
Każda z 8 komór ma długość 122 mm x 74 mm szerokości x 65 mm głębokości.
Dwie wkładki Half-Size z 6 komorami każda są szczególnie odpowiednie dla jednostek na tacach transportowych na tacach transportowych, takich jak łucznicy, Fleshriperzy, Maegan Cyndewin Cavalry i Berserkers.
Każdy z 6 przedziałów każdej z dwóch tac ma długość 73 mm, szerokość 80 mm i głębokość 65 mm.
Storage Box FSLB150 jest wykonany z powlekanej, dwuściennej tektury. Jest więc nie tylko lekki, ale także szczególnie stabilny. Dzięki plastikowemu uchwytowi nośnemu można go również łatwo transportować.
Odpowiednia nakładka na pianę zapewnia, że miniatury pozostają na swoim miejscu podczas transportu.
wysokiej jakości, drobno porowata pianka - Made in Germany
Bezfreonowe
wolne od chloru i kwasów
Models pictured are for size comparison only. They are the personal property of Feldherr company or employees.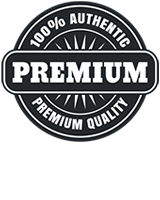 Feldherr fully 5 year warranty
We grant five years guarantee from date of purchase on our products with defects, which can be traced back to insufficient or defective processing. The guarantee does not apply to Feldherr Storage Boxes. If you have a problem with our products after the expiry of the guarantee, we will also be glad to assist you. Please contact for further informations.
The full Guarantee conditions can be found here: Feldherr Guarantee Condition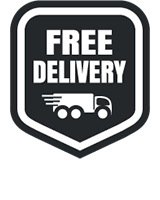 We offer free shipping for most countries!
European Union - flat just 7,99 Euro - Free from 69 Euro
USA & Canada - flat just 14,99 Euro - Free from 199 Euro
Worldwide shipping: Conditions here