Do bezpiecznego i uporządkowanego przechowywania małych (3,75-calowych) miniatur.
* Wliczając w to podatek VAT z wyłączeniem Wysyłka
---
Star Wars Minis muszą dojrzewać jak dobre wina Bordeaux - im starsze, tym lepiej się stają! Aby zapewnić dobre samopoczucie swoich małych skarbów, Feldherr z dumą przedstawia Storage Box FSLB055 dla średnich (3,75 cala) miniatur Star Wars Vintage.
Zestaw zawiera:
1 Storage Box FSLB055
1 taca na pianę z 12 komorami na miniatury średniej wielkości (FSMEEY055BO)
1 nakładka na pianę
Tacki piankowe podzielone są na 12 przedziałów o tej samej wielkości. Idealnie nadaje się do bezpiecznego przechowywania miniatur średniej wielkości (3,75 cala), takich jak np. Stormtroopers lub Luke Skywalker. Precyzyjnie porowata pianka zapewnia doskonałą ochronę przed uszkodzeniem - delikatne części pozostają nienaruszone, powierzchnie nie ulegają zadrapaniom.
Każdy z 12 przedziałów ma długość 101 mm x szerokość 56 mm x głębokość 45 mm.
Storage Box FSLB055 jest wykonany z powlekanej, dwuściennej tektury. Dzięki temu jest nie tylko przyjemnie lekki, ale także szczególnie odporny na rozdarcia i stabilny. Płaski, kompaktowy kształt ułatwia transport.
Wymiary wewnętrzne Storage Box FSLB055: 345 mm x 275 mm x 55 mm
Wymiary zewnętrzne są tylko nieznacznie większe.
Uzupełnieniem zestawu jest pasująca nakładka na piankę. Topper zapewnia, że podczas transportu nic nie wypadnie z tacy.
pianka o drobnych porach - Made in Germany
wolne od chloru i kwasów
Bezfreonowe
Models pictured are for size comparison only. They are the personal property of Feldherr company or employees.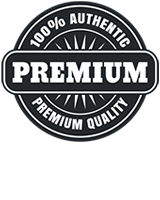 Feldherr fully 5 year warranty
We grant five years guarantee from date of purchase on our products with defects, which can be traced back to insufficient or defective processing. The guarantee does not apply to Feldherr Storage Boxes. If you have a problem with our products after the expiry of the guarantee, we will also be glad to assist you. Please contact for further informations.
The full Guarantee conditions can be found here: Feldherr Guarantee Condition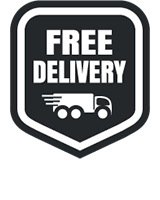 We offer free shipping for most countries!
European Union - flat just 7,99 Euro - Free from 69 Euro
USA & Canada - flat just 14,99 Euro - Free from 199 Euro
Worldwide shipping: Conditions here