Duży kompletny zestaw do uporządkowanego przechowywania i bezpiecznego transportu gry głównej oraz wszystkich siedmiu rozszerzeń Drugiej Edycji
* Wliczając w to podatek VAT z wyłączeniem Wysyłka
---
Od czasu premiery drugiej edycji w 2016 roku, horror miłosny rozprzestrzenia się po Twoim stole do gry. W międzyczasie do głównej gry na twojej półce dołączyło 7 rozszerzeń. A ponieważ horror działa jeszcze lepiej w kolorze, zacząłeś malować jego miniatury.
Czas posprzątać. Chętnie ci pomożemy. Z tym pakietem Feldherr Storage Box możesz schludnie przechowywać wszystkie figury i akcesoria od gry głównej 2. edycji aż po rozszerzenie "Droga Węża".
Wiązka składa się w sumie z 3 Storage Boxes LBBG250, wypełnionych pasującymi wkładkami piankowymi Feldherr. Wszystkie miniatury i wszystkie akcesoria mogą być przechowywane w sposób przejrzysty i dobrze zabezpieczony.
Storage Box No. 1 zapewnia miejsce na figurki i materiał do gry z:
Mansions of Madness Second Edition - Core Set
Ulice Arkham
Storage Box No. 2 oferuje miejsce na:
Powtarzające się Koszmary Kolekcja Figur i Dachówek
Rysunek z tłumionymi wspomnieniami i kolekcja płytek ceramicznych
Sanctum of Twilight
Storage Box No. 3 oferuje miejsce na:
Ścieżka Węża
Straszne podróże
Poza progiem
Od szoggotów, przez sztetońskich, aż po psy Tindalosa i śledczych - każda postać (łącznie z bazą) otrzymuje odpowiednią komorę. Dzięki indywidualnemu krojowi, miniatury pozostają na swoim miejscu podczas transportu. Nic się nie wyślizguje i żadna figurka nie musi dzielić przedziału z inną.
Dzięki temu nie tylko delikatne szczegóły, takie jak macki czy skrzydła, są chronione przed uszkodzeniem. Kolory malowanych miniaturek są również całkowicie bezpieczne od zarysowań, otarć i złuszczania się detali.
W celu ostatecznego, wszechstronnego zabezpieczenia, do każdego pudełka dostarczana jest oczywiście również pasująca pianka nawierzchniowa.
Wszystko to jest dobrze przechowywane w wysokiej jakości Storage Box LBBG250. Składa się on z powlekanego, dwuściennego kartonu w dyskretnym wzorze Feldherr. Ze względu na lekki materiał i uchwyt do przenoszenia doskonale nadaje się do przejrzystego przechowywania i łatwego transportu kolekcji "Mansions of Madness".
imieniem i nazwiskiem
Wymiary pudełek:
Wewnątrz: 300 mm x 300 mm x 250 mm
Na zewnątrz: 320 mm x 320 mm x 260 mm
Zawartość pudełek:
Storage Box 1: AFEN051BO / AFFQ090BO / AFLC100BO + BKLD040 + 2x BKBA010 / AFBA010
Storage Box 2: AFGK055BO / AFGJ090BO / 2x AFJB050BO / AFBA004
Storage Box 3: AFLC100BO + BKMEUJ060BO / AFMEIT085BO + BKLD040 + BKBA010 / AFJB050BO / AFBA004 / AFBA010
wysokiej jakości pianka o drobnych porach - Made in Germany
Bez CFC
wolny od chloru i kwasów
Models pictured are for size comparison only. They are the personal property of Feldherr company or employees.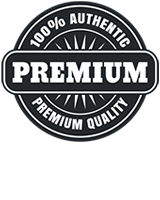 Feldherr fully 5 year warranty
We grant five years guarantee from date of purchase on our products with defects, which can be traced back to insufficient or defective processing. The guarantee does not apply to Feldherr Storage Boxes. If you have a problem with our products after the expiry of the guarantee, we will also be glad to assist you. Please contact for further informations.
The full Guarantee conditions can be found here: Feldherr Guarantee Condition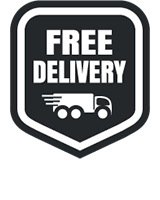 We offer free shipping for most countries!
European Union - flat just 7,99 Euro - Free from 69 Euro
USA & Canada - flat just 14,99 Euro - Free from 199 Euro
Worldwide shipping: Conditions here