Do przechowywania i transportu delikatnych kulek choinkowych.
* Wliczając w to podatek VAT z wyłączeniem Wysyłka
---
Prawidłowo przechowywane i bezpiecznie transportowane. Feldherr Storage Box do bezpiecznego przechowywania do 48 bombek świątecznych o średnicy 60 mm.
W skład zestawu wchodzi:
Feldherr Storage Box FSLB310
4 tacki piankowe Feldherr, każda na 12 kulek choinkowych (FS070A003)
1 nakładka z pianki falistej, 20 mm
1 piankowe dno
Ten zestaw do przechowywania Feldherr zapewnia wszechstronną ochronę delikatnych bombek świątecznych. Zapewnia on łatwe przechowywanie i transport.
Pudełko, wypełnione specjalnie wyciętą, miękką pianką, niezawodnie chroni bombki świąteczne przed kurzem. Niezawodnie chronione są zwłaszcza samomalowane kulki. 48 kulek o średnicy 60 mm każda znajduje bezpieczne miejsce w tym zestawie.
Wgłębienie pod koronę ma tę zaletę, że kulki nie mogą poruszać się w podajniku piankowym, dzięki czemu są optymalnie chronione przed zarysowaniami i odpryskami kolorów. Korona jest optymalnie przechowywana we wgłębieniu i nie może się złamać. Uwaga: jest wymagany tylko w przypadku powieszenia i choinki.
Taca z pianki ma wymiary: 345 mm x 275 mm x 70 mm wysokość całkowita (60 mm wysokość użytkowa + 10 mm podstawa z pianki).
Model Storage Box FSLB310 jest wykonany z powlekanego, dwuściennego kartonu. Dzięki temu jest ona nie tylko przyjemnie lekka, ale także szczególnie odporna na rozdarcia i stabilna. Dzięki dopasowanym kasetom z pianki można bezpiecznie przechowywać miniatury i materiały do gry. i chronione przed pyłem, a także mogą być transportowane bez wysiłku za pomocą plastikowego uchwytu do przenoszenia. Aby ułatwić przechowywanie i usuwanie mat piankowych, można całkowicie otworzyć jedną stronę pudełka. Kasety są wkładane od góry lub po prostu wsunął się do pudełka z boku.
Wymiary pudełka:
Wewnątrz: 350 mm x 285 mm x 310 mm wysokości
Na zewnątrz: 380 mm x 310 mm x 320 mm wysokości
wysokiej jakości, drobnoporowata pianka - Made in Germany
wolny od chloru i kwasów
Models pictured are for size comparison only. They are the personal property of Feldherr company or employees.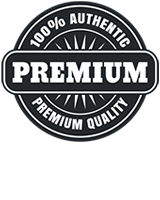 Feldherr fully 5 year warranty
We grant five years guarantee from date of purchase on our products with defects, which can be traced back to insufficient or defective processing. The guarantee does not apply to Feldherr Storage Boxes. If you have a problem with our products after the expiry of the guarantee, we will also be glad to assist you. Please contact for further informations.
The full Guarantee conditions can be found here: Feldherr Guarantee Condition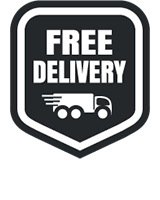 We offer free shipping for most countries!
European Union - flat just 7,99 Euro - Free from 69 Euro
USA & Canada - flat just 14,99 Euro - Free from 199 Euro
Worldwide shipping: Conditions here