Dwa stojaki na farby w wytrzymałej walizce EVA - pomieszczą do 64 standardowych butelek z kolorami modelarskimi, np. z Vallejo (17 ml), Army Painter (18 ml)
* Wliczając w to podatek VAT z wyłączeniem Wysyłka
---
Podczas gdy na początku na Twoim stole gromadziło się od pięciu do dziesięciu butelek, Twoja paleta kolorów zaczyna się robić nieco niechlujna i chaotyczna? W takim razie najwyższy czas, abyś zaprowadził porządek.
Ponieważ często jesteś też w drodze, spotykasz się z przyjaciółmi, aby wspólnie malować, szukasz teraz mobilnego rozwiązania, aby kompaktowo przechowywać i bezpiecznie transportować swoje kolory? W takim razie ta walizka Feldherr Half-Size Case wraz z 2 uchwytami na farby jest właśnie dla Ciebie.
Zestaw zawiera:
1 Feldherr Half-Size Case 90
2 stojaki na farbę Feldherr, każdy z 32 przegródkami na buteleczki z kolorami modelarskimi (61315)
1 spód z pianki
1 nakładka z pianki
Zestaw Feldherr Paint Rack pozwala na przechowywanie do 64 butelek z farbą o średnicy (podstawa butelki) ok. 26 mm w sposób schludny i łatwy do transportu.
Stojak na farby Feldherr jest idealny do przechowywania 17 ml butelek z farbami modelarskimi od Vallejo, 18 ml butelek Warpaint od Army Painter i podobnych rozmiarów butelek z farbami.
Paint Rack wykonany jest z lekkiego, ale wytrzymałego tworzywa sztucznego. Dzięki temu jest szczególnie trwały i łatwy do czyszczenia.
Na stole, stojak zapewnia, że Twoje kolory są stabilne i bezpieczne. Zapobiega to nieprzyjemnym incydentom z przewróconymi butelkami z farbą. Twoje miejsce pracy pozostaje schludne i uporządkowane, a Ty możesz spokojnie poświęcić się pracy nad swoimi modelami.
64 przegródki mają średnicę 26 mm i są głębokie na 16,5 mm.
Dwa uchwyty na kolory są doskonale przechowywane w wytrzymałej walizce Half-Size Case 90. Praktyczny uchwyt w środku ułatwia wyjmowanie stojaków. Dwie maty piankowe służą jako dodatkowa podstawa oraz jako topper.
HS Case 90 jest wykonany z wytrzymałego i jednocześnie lekkiego tworzywa EVA. Czarny poliestrowy pokrowiec i poręczny kształt zapewniają eleganckie wykończenie, a zawartość jest optymalnie chroniona przed czynnikami zewnętrznymi. Wewnętrzna kieszeń z zamkiem błyskawicznym oferuje dodatkowe miejsce na pędzle, ściereczki i inne drobne przedmioty.
Wymiary HS Case 90:
Wewnątrz: 275 mm x 172 mm x 90 mm wys.
Na zewnątrz: 310 mm x 205 mm x 110 mm wysokości
Stojak na farby ma wymiary: 172,5 mm x 133,5 mm x 71 mm wys.
Wypełniony standardowymi kolorowymi butelkami (o wysokości ok. 78 mm), całkowita wysokość wynosi ok. 80 mm.
Dostępny jest w różnych kolorach.
tworzywo termozmiękczalne
gotowy do użycia - nie wymaga montażu
Drukowany 3D w Niemczech
Jak w przypadku wszystkich modeli wydrukowanych w 3D, mogą wystąpić drobne niedoskonałości. Zdjęcia produktów są tylko przykładami tego, jak może wyglądać gotowy produkt. Kolory mogą się różnić. Wszystkie produkty są dostarczane niepomalowane.
Models pictured are for size comparison only. They are the personal property of Feldherr company or employees.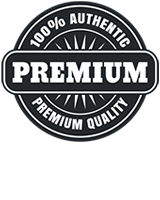 Feldherr fully 5 year warranty
We grant five years guarantee from date of purchase on our products with defects, which can be traced back to insufficient or defective processing. The guarantee does not apply to Feldherr Storage Boxes. If you have a problem with our products after the expiry of the guarantee, we will also be glad to assist you. Please contact for further informations.
The full Guarantee conditions can be found here: Feldherr Guarantee Condition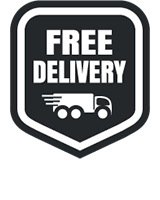 We offer free shipping for most countries!
European Union - flat just 7,99 Euro - Free from 69 Euro
USA & Canada - flat just 14,99 Euro - Free from 199 Euro
Worldwide shipping: Conditions here