Elastyczna opaska do boksów do gier - Pewnie trzyma pokrywę i boks podczas transportu - Idealna do boksów do gier planszowych średniej wielkości (np. Blackstone Forteca, Zombicide)
* Wliczając w to podatek VAT z wyłączeniem Wysyłka
---
Numer pozycji Flex_green_single
Wielu graczy gier planszowych o tym wie. Świeżo kupione i nieużywane pokrywy na pudełku z grą planszową mocno przylegają do siebie. Ale z czasem, po pewnym otwarciu i zamknięciu, pokrywa siada coraz luźniej, a w najgorszym przypadku rozrywa się. Pewnego dnia próbujesz zdjąć swoją ukochaną grę z półki, zostajesz z pokrywką w ręku i całą zawartością gry u swoich stóp.
Oczywiście mamy też rozwiązanie tego problemu: taśma Feldherr Flex Cross Band.
Zapewnia szczelne dopasowanie pudełka do gry planszowej i pokrywy podczas przechowywania i transportu.
Idealna do trzymania razem starszych, luźno pasujących pudełek na gry planszowe oraz pudełek z wystającymi pokrywami.
Szeroka, elastyczna taśma nie wrzyna się w pudełko kartonowe i nie pozostawia zadrapań.
Dzięki kształtowi krzyża i wzmocnieniu sztuczną skórą na górze, nadaje się również jako uchwyt do przenoszenia.
Nie tylko trzyma razem pudełka na gry planszowe, ale także stosy książek, kolekcji dokumentów i podobne opakowania.
Dostępny pojedynczo lub w ekonomicznym trójpaku.
imieniem i nazwiskiem
Który Flex Cross Band pasuje do mojego pudełka z grami?
Yellow Cross Band (Rozmiar M):
Twoje pudełko jest najdłuższe z boku + wysokość = max. 350 mm
np. 260 mm długości i 70 mm wysokości lub 250 mm długości i 50 mm wysokości
mniejsze kwadratowe pudełka do gier planszowych, wielkości Terraf. Mars, Marvel United, lub Mice & Mystics, na przykład
Green Cross Band (Rozmiar L):
Twoje pudełko jest najdłuższe z boku + wysokość = max. 550 mm
np. 300 mm długości i 70 mm wysokości lub 430 mm długości i 120 mm wysokości
średniej wielkości boksy do gier, jak Warhammer Quest: Blackstone Fortress, Twilight Imperium, czy Lords of Hellas "Warlord Box".
Blue Cross Band (Rozmiar XL):
Twoje pudełko jest najdłuższe z boku + wysokość = max. 750 mm
np. 410 mm długości i 220 mm wysokości odera 450 mm długości i 300 mm wysokości
dla dużych boksów do gier planszowych, na przykład wielkości Gloomhaven
Taśma Flex Cross w rozmiarze L (kolor: czarny/zielony) ma wymiary 300 mm x 300 mm. Taśma elastyczna ma szerokość 25 mm.
Models pictured are for size comparison only. They are the personal property of Feldherr company or employees.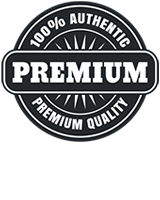 Feldherr fully 5 year warranty
We grant five years guarantee from date of purchase on our products with defects, which can be traced back to insufficient or defective processing. The guarantee does not apply to Feldherr Storage Boxes. If you have a problem with our products after the expiry of the guarantee, we will also be glad to assist you. Please contact for further informations.
The full Guarantee conditions can be found here: Feldherr Guarantee Condition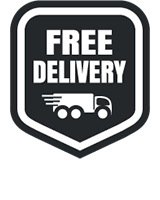 We offer free shipping for most countries!
European Union - flat just 7,99 Euro - Free from 69 Euro
USA & Canada - flat just 14,99 Euro - Free from 199 Euro
Worldwide shipping: Conditions here