Uchwyt do talii kart do schludnego przechowywania kart do gry w formacie 59 x 92 mm
* Wliczając w to podatek VAT z wyłączeniem Wysyłka
---
Nie masz już ochoty na trzęsące się stosy kart na stole? A przestrzeń staje się coraz mniejsza po odrzuceniu pierwszych kart i powolnym rozłożeniu ich przed sobą?
Następnie przywróć porządek na stole dzięki uchwytom do talii kart Feldherr, wykonanym z wytrzymałego plastiku do kart do gry.
Niezależnie od tego, czy jest to gra stołowa, karciana czy planszowa - miejsce na uchwyt na karty oszczędza nerwy i czas. Pomaga on w organizowaniu różnych rodzajów kart podczas gry, zapewnia, że stosy kart nie przewrócą się nawet z rękawami, a na koniec gry można łatwo i schludnie sortować karty do gry.
Uchwyt na karty jest odpowiedni dla kart w formacie "Standard European Board Game Size" (59 x 92 mm) - z lub bez rękawa.
Karty do gry w formacie "Standard European Board Game Size" (59 x 92 mm) - z tulejką lub bez.
Wielkość półki 64 mm szerokość x 98 mm długość x 50 mm wysokość
Uchwyt karty jest dostępny w różnych wersjach o następujących pojemnościach:
1 przegroda: 150 kart bez kopert // 75 kart z kopertami
2 przedziały: 300 kart bez rękawów // 150 kart z rękawami
3 przedziały: 450 kart bez rękawów // 225 kart z rękawami
4 przedziały: 600 kart bez rękawów // 300 kart z rękawami
tworzywo termoplastyczne
3D drukowany w Niemczech
Podobnie jak w przypadku wszystkich modeli z nadrukiem 3D, mogą wystąpić drobne niedoskonałości. Zdjęcia produktów są tylko przykładami tego, jak może wyglądać gotowy produkt. Kolory mogą się różnić. Wszystkie produkty są dostarczane w stanie niepomalowanym.
Models pictured are for size comparison only. They are the personal property of Feldherr company or employees.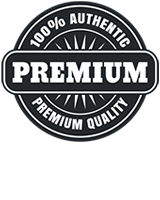 Feldherr fully 5 year warranty
We grant five years guarantee from date of purchase on our products with defects, which can be traced back to insufficient or defective processing. The guarantee does not apply to Feldherr Storage Boxes. If you have a problem with our products after the expiry of the guarantee, we will also be glad to assist you. Please contact for further informations.
The full Guarantee conditions can be found here: Feldherr Guarantee Condition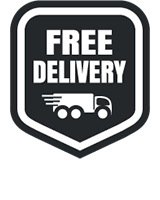 We offer free shipping for most countries!
European Union - flat just 7,99 Euro - Free from 69 Euro
USA & Canada - flat just 14,99 Euro - Free from 199 Euro
Worldwide shipping: Conditions here