Euro Box 400 x 300 x 135 mm włącznie z pianką Feldherr
* Wliczając w to podatek VAT z wyłączeniem Wysyłka
---
Dzięki łatwemu w obsłudze systemowi zawiasów pojemnik Euro firmy AUER Packaging można błyskawicznie zamknąć. Dzięki temu Państwa towary są optymalnie chronione przed uszkodzeniami transportowymi i zanieczyszczeniami.
Dzięki szczelinom w piance można go indywidualnie dopasować do większości kształtów. Dzięki temu idealnie nadaje się do ochrony podczas transportu różnych towarów przemysłowych, takich jak sprzęt medyczny, poszczególne części narzędzi lub wyposażenie techniczne.
Pianka do drzwiczek służy jako pokrywa górna i jest dopasowywana dokładnie do pokrywy Euroboxu Auer'a. Ponieważ wkład z pianki na drzwiczki jest wyposażony w folię samoprzylepną, nie są potrzebne żadne dodatkowe narzędzia. Wystarczy zdjąć folię samoprzylepną z wkładu z pianki i przykleić stronę samoprzylepną do pokrywy Euroboxu na zawiasach. Dzięki temu cały zestaw można zaprojektować, dopasować i używać zgodnie z osobistymi życzeniami bez użycia specjalnych narzędzi.
Stosujemy dno o grubości 10 mm (DEMENL010), które dokładnie dopasowuje się do wnęki w Euroboxie Auer Packaging Box.
W skład zestawu wchodzi:
1x Taca piankowa Feldherr 360 mm x 260 mm x 90 mm (DDMEYW090BO)
1x Samoprzylepna taca na piankę 338 mm x 238 mm x 20 mm (DFNP020S)
1x mata z pianki Feldherr 358 mm x 258 mm x 10 mm (DEMENL010)
1x Auer Packaging Eurobox Case ED 43/12 HG (DDEB115)
imieniem i nazwiskiem
Taca piankowa Feldherr DDMEYW090BO:
Wymiary tacy do pianki: 360 mm x 260 mm x 90 mm (75 mm wysokość użytkowa + 10 mm dno)
Made in Germany
bezchlorowy i bezkwasowy
Gęstość cząstek PU 23,0 kg/m3 (+/- 2,0)
Konvoluted self-adhesive foam (DFNP020S)
Wymiary: 338 mm x 338 mm x 20 mm
Made in Germany
bezchlorowy i bezkwasowy
Gęstość cząstek PU 23,0 kg/m3 (+/- 2,0)
Opakowanie Auer Eurobox Case ED 43/12 HG (DDEB115)
Bezpiecznie zamknięte
Wymiar zewnętrzny: 400 mm x 300 mm x 135 mm
Wymiary wewnętrzne: 370 mm x 270 mm x 115 mm
Masa: 1,32 kg
Pojemność: 10 litrów
Models pictured are for size comparison only. They are the personal property of Feldherr company or employees.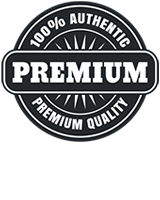 Feldherr fully 5 year warranty
We grant five years guarantee from date of purchase on our products with defects, which can be traced back to insufficient or defective processing. The guarantee does not apply to Feldherr Storage Boxes. If you have a problem with our products after the expiry of the guarantee, we will also be glad to assist you. Please contact for further informations.
The full Guarantee conditions can be found here: Feldherr Guarantee Condition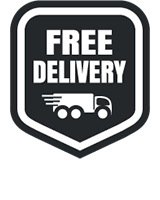 We offer free shipping for most countries!
European Union - flat just 7,99 Euro - Free from 69 Euro
USA & Canada - flat just 14,99 Euro - Free from 199 Euro
Worldwide shipping: Conditions here