* Wliczając w to podatek VAT z wyłączeniem Wysyłka
---
Ze specjalnie zaprojektowaną tacą piankową z 34 przegrodami na Conana: Khitai z Monolith Board Games LLC, możesz chronić wszystkie miniatury, karty w rękawach i tokeny z pudełka rozszerzeń. Każda miniaturka ma osobne, odpowiednie miejsce w tacy na pianę. Jedna przegroda na karty, jeśli żetony są umieszczone razem w szczelinie, kolejne dziewięć przegródek pozostaje wolnych, które mogą być indywidualnie wyposażone. Na przykład, możliwe jest pasywne dopasowanie miniatury przedłużenia "Yogah of Yag".
Kiedy zestaw pianki, plansza do gry i książka reguł są ułożone razem w pudełku gry planszowej, pokrywa zamyka się nie spłukiwać przez kilka milimetrów.
Zawarte w dostawie:
1 x 65 mm taca z pianki na cały Conan Expansion: Khitai z 34 przegrodami.
1 x nakładka na pianę
Taca piankowa 65 mm oferuje:
5 przegródek na osłonę wieży Minions
5 przegródek dla miotaczy Minions
5 przedziałów dla strażników honorowych Minions
5 przedziałów na psy Foo Dogs Minions
1 przedział na lidera czarnoksiężnika
1 komora na ekskluzywnego bohatera
1 przegródki na karty w rękawach
1 przegródki na płytki nadmiernie wyblakłe
1 dodatkowa, duża, wielosegmentowa komora na gigantyczne miniatury, np. jogę Yag.
1 Bardzo duża, wielokomorowa komora na gigantyczne miniatury
8 dodatkowych bezpłatnych przegródek na żetony lub inne miniatury
Wymiar tacy piankowej: 350 mm x 300 mm x 65 mm wysokość, głębokość użytkowa: 55 mm
Bezfreonowa, drobno porowata pianka wysokiej jakości Made in Germany
wolne od chloru i kwasów
Made in Germany
Models pictured are for size comparison only. They are the personal property of Feldherr company or employees.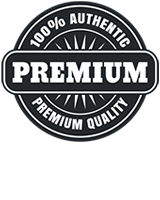 Feldherr fully 5 year warranty
We grant five years guarantee from date of purchase on our products with defects, which can be traced back to insufficient or defective processing. The guarantee does not apply to Feldherr Storage Boxes. If you have a problem with our products after the expiry of the guarantee, we will also be glad to assist you. Please contact for further informations.
The full Guarantee conditions can be found here: Feldherr Guarantee Condition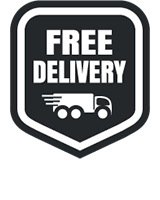 We offer free shipping for most countries!
European Union - flat just 7,99 Euro - Free from 69 Euro
USA & Canada - flat just 14,99 Euro - Free from 199 Euro
Worldwide shipping: Conditions here