Per la conservazione sicura e organizzata del materiale di gioco - si adatta alla scatola di gioco originale.
---
Numero di articolo BS01Set
Preparatevi a salire a bordo della nave nemica! Speriamo che abbiate il vostro gettone d'iniziativa e che l'attacco muoia ora a portata di mano! Il set di schiuma Feldherr per Dead Man's Doubloon ti permette di organizzare e conservare in modo sensato e sicuro il tuo materiale di gioco.
Il set si inserisce esattamente nella scatola originale del gioco da tavolo "Dead Man's Doubloon".
Adatto a tutti i doppioni, gioielli, carte azione, gettoni, figure, piastrelle, dischi e dadi d'attacco. I rispettivi componenti di gioco della scatola centrale possono essere sostituiti con il corrispondente contenuto della scatola "Deluxe Components" di Kickstarter.
Il coperchio della scatola da gioco da tavolo si estende per circa 1 cm.
Il set contiene:
1 vassoio in schiuma con 34 scomparti (BSMEAF050BO)
1 topper in schiuma
Il vassoio in schiuma ha 34 scomparti. 12 scomparti conterrà le figure della nave pirata e le figure della nave fantasma. La schiuma a pori fini fornisce la massima protezione per le vostre figure - le parti sensibili rimangono intatte, le superfici non si graffiano.
Un altro grande scomparto contiene le carte azione. Tutti gli altri scomparti consentono di organizzare correttamente il materiale di gioco di piccole dimensioni. L'impostazione del vostro gioco diventerà così un gioco da ragazzi.
Non appena avete ordinato tutto nel vassoio, basta posizionare il topper di schiuma corrispondente sulla parte superiore per essere sicuri che nulla possa cadere. I componenti di gioco più grandi - tavolo da gioco standard, libro delle regole, carte di riferimento per i giocatori, tovagliette per navi pirata - sono posizionati sotto il set nella scatola di gioco o sopra il set. Ora chiudete il coperchio e andate via.
Il vassoio di schiuma ha le dimensioni: 290 mm x 290 mm x 290 mm x 50 mm di altezza totale (40 mm di altezza utile + 10 mm di base in schiuma).
schiuma a pori fini - Made in Germany
senza cloro e senza acidi
Senza CFC
Models pictured are for size comparison only. They are the personal property of Feldherr company or employees.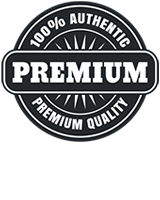 Feldherr fully 5 year warranty
We grant five years guarantee from date of purchase on our products with defects, which can be traced back to insufficient or defective processing. The guarantee does not apply to Feldherr Storage Boxes. If you have a problem with our products after the expiry of the guarantee, we will also be glad to assist you. Please contact for further informations.
The full Guarantee conditions can be found here: Feldherr Guarantee Condition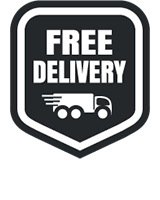 We offer free shipping for most countries!
European Union - flat just 7,99 Euro - Free from 69 Euro
USA & Canada - flat just 14,99 Euro - Free from 199 Euro
Worldwide shipping: Conditions here