Conservare tutte le 16 miniature più le tessere, il Quest Book e i materiali di gioco dell'espansione HeroQuest "Il ritorno del Signore degli Stregoni" in un luogo sicuro e trasportarli in modo sicuro
---
Numero di articolo HSMB040P27
I Signori delle Streghe sono sopravvissuti e sono fuggiti nel regno sotterraneo di Kalos. I morti lasciano le loro tombe e si riuniscono intorno al suo trono. Spetta a voi e alla vostra truppa di eroi ostacolare i piani dei Signori delle Streghe e fermare l'ascesa del regno sotterraneo di Kalos. morto.
Sfreccia nel regno dei morti in questa espansione di HeroQuest. Ma l'influenza dei Signori delle Streghe è immensa, i pericoli sono innumerevoli e le probabilità sono alte, si finisce anche per morire. Per evitare di andare in battaglia contro i mortali come un non-morto tu stesso, abbiamo messo insieme questo kit di sopravvivenza per te. Contiene un pratico Magnetic Box che include un vassoio in schiuma Feldherr per conservare in modo sicuro e chiaro le vostre miniature e il materiale di gioco dell'espansione Heroquest: "Il ritorno del Signore degli Stregoni".
Il set contiene:
1 Feldherr Magnetic Box giallo
1 vassoio in schiuma Half-Size per 16 miniature + materiale di gioco (HS035BF01BO)
1 tappo a schiuma
Un totale di 18 scomparti sono disponibili per i Servitori Hexer e gli accessori. 16 scomparti su misura offrono gli 8 scheletri, 4 zombie e 4 mummie fredde e ben imbottite da cui si alzano quando lo stregone li convoca. In i due scomparti rimanenti si possono collocare piastrelle più piccole a seconda delle esigenze. In questo modo si ha sempre tutto ben ordinato in vista.
Incorporati in una morbida schiuma, le vostre preziose rarità sono ottimamente protette dai danni. Il taglio preciso impedisce che scivolino durante il trasporto. Le vostre figure dipinte sono così protette da graffi e fastidiose abrasione del colore.
Il topper in schiuma in dotazione assicura che le vostre miniature siano avvolte in modo sicuro e non urtino contro il coperchio della scatola quando siete in movimento.
Infine, posizionate il Quest Book, la sala del trono, la stanza del trono, la stanza rotante e il restante materiale di gioco sul topper in schiuma. Chiudete il coperchio e tutto è stivato in modo sicuro.
Naturalmente, il vassoio di schiuma si adatta esattamente al pratico Magnetic Box giallo. Grazie al suo peso ridotto, il Box è una soluzione ottimale per lo stoccaggio e il trasporto. È realizzata in robusto cartone rivestito. Due magneti integrati al anteriore consentono una chiusura facile e sicura in modo che nulla vada perduto durante il trasporto.
Dimensioni del Magnetic Box giallo:
Interno: 275 mm x 172 mm x 40 mm
Esterno: 290 mm x 180 mm x 45 mm
schiuma a pori fini - Made in Germany
senza cloro e senza acidi
Models pictured are for size comparison only. They are the personal property of Feldherr company or employees.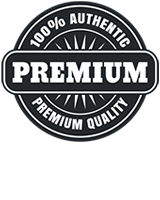 Feldherr fully 5 year warranty
We grant five years guarantee from date of purchase on our products with defects, which can be traced back to insufficient or defective processing. The guarantee does not apply to Feldherr Storage Boxes. If you have a problem with our products after the expiry of the guarantee, we will also be glad to assist you. Please contact for further informations.
The full Guarantee conditions can be found here: Feldherr Guarantee Condition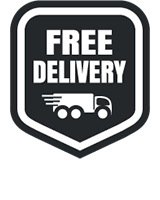 We offer free shipping for most countries!
European Union - flat just 7,99 Euro - Free from 69 Euro
USA & Canada - flat just 14,99 Euro - Free from 199 Euro
Worldwide shipping: Conditions here