Tutte e 5 le miniature più i dadi, le carte e i gettoni delle Figlie di Khaine sono conservati e trasportati in modo ordinato e sicuro
---
Numero di articolo HSMB055P62
Nessuno osa andare a Ghur senza un buon motivo. Così come Morgwaeth la sanguinaria e il suo entourage assetato di sangue. Le figlie del primo tempio seguirono gli ordini di Morathi e si addentrarono negli oscuri abissi di Beastgrave per rintracciare un frammento di Khaine perduto da tempo. Il fatto che lì non vi fosse nascosto alcun frammento e che questa missione non fosse altro che una punizione per le aperte critiche di Morgwaeth nei confronti dell'alta sacerdotessa, non impedì alla Regina Hag di trovare molte nuove offerte al Dio Mano di Sangue.
Per mantenere le lame affilate per il prossimo bagno di sangue, ecco il pratico vassoio in schiuma Magnetic Box, incluso il vassoio in schiuma Feldherr su misura, per riporre in modo sicuro le vostre miniature.
Il set contiene:
1 Feldherr Magnetic Box verde
1 vassoio in schiuma per il forno Blade-coven di Morgwaeth (HSMEYQ050BO)
1 topper in schiuma
Un totale di 10 scomparti protegge le miniature e aiuta a ordinare il materiale di gioco. Miniature - gli scompartimenti ritagliati con precisione forniscono una casa sicura per Morgwaeth, Kyrae, Khamyss, Kryssa e Lethyr.
Incorporate in una morbida schiuma, le parti sensibili dei modelli in filigrana sono protette in modo ottimale contro i danni. Il taglio preciso impedisce che scivolino durante il trasporto. In questo modo le figure, dipinte in ore di lavoro fine, vengono risparmiate da graffi e vernice scheggiata.
Un ulteriore scomparto sotto le figure è riservato alle carte. È dotato di una rientranza larga un dito per facilitare l'estrazione dei mazzi. Qui si possono inserire fino a 40 carte, naturalmente anche con maniche. Dadi e gettoni possono essere ordinati negli altri quattro scomparti.
Il topper in schiuma in dotazione assicura che la vostra banda di gommapiuma sia imballata in modo sicuro tutt'intorno e non si scontri con il coperchio della scatola durante il trasporto.
La Magnetic Box è la soluzione ideale per la conservazione e il trasporto grazie al suo peso ridotto e alla forma piatta e rettangolare. È costituito da cartone pieno rivestito nel moderno design Feldherr. La scatola verde, in cui sono inseriti i tappetini in schiuma, è saldamente incollata all'involucro. Questa funge anche da coperchio. Due magneti integrati sul lembo e sulla parte anteriore consentono una chiusura facile e senza soluzione di continuità, in modo che nulla vada perso durante il trasporto.
In questo modo, tutto è sistemato in modo ordinato e sicuro. E la vostra banda di assassini è sempre pronta per la prossima festa sacrificale in nome di Khaine.
Dimensioni del Magnetic Box:
Interno: ca. 275 mm x 172 mm x 55 mm
Esterno: ca. 290 mm x 180 mm x 60 mm
Il vassoio di schiuma ha le dimensioni: 275 mm x 172 mm x 50 mm di altezza totale (40 mm di altezza utile + 10 mm di base di schiuma).
schiuma a pori fini di alta qualità - Made in Germany
senza cloro e senza acidi
Models pictured are for size comparison only. They are the personal property of Feldherr company or employees.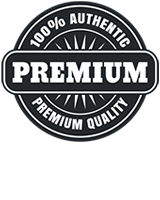 Feldherr fully 5 year warranty
We grant five years guarantee from date of purchase on our products with defects, which can be traced back to insufficient or defective processing. The guarantee does not apply to Feldherr Storage Boxes. If you have a problem with our products after the expiry of the guarantee, we will also be glad to assist you. Please contact for further informations.
The full Guarantee conditions can be found here: Feldherr Guarantee Condition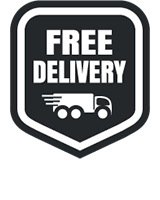 We offer free shipping for most countries!
European Union - flat just 7,99 Euro - Free from 69 Euro
USA & Canada - flat just 14,99 Euro - Free from 199 Euro
Worldwide shipping: Conditions here