Pacchetto di tutti e 3 gli inserti in schiuma adatti alle scatole originali dei giochi da tavolo della campagna Kickstarter di Space Marauders Pledge
---
Numero di articolo AG47Set
Volete andare "All-In" anche voi quando equipaggiate le vostre scatole? Ecco a voi! Questo è il pacchetto completo con tutti e tre i set di schiuma per tutte e tre le scatole di gioco da tavolo della campagna "Space Marauder" Kickstarter Pledge.
Il pacchetto è composto da 3 set di schiuma, fatti su misura per le seguenti scatole di gioco della campagna CMON Kickstarter:
Scatola di base
Predoni dello spazio
ARRRmada
Include:
1 vassoio in schiuma per miniature, carte, dadi e controbase - Core Box (AGMEWY060BO)
1 vassoio in schiuma per miniature, carte e gettoni - ARRRmada (AGER060BO)
1 vassoio in schiuma per miniature e carte - Marauders dello spazio (AGMEWY060BO)
3 tomaie in schiuma
Gli inserti in schiuma offrono un rifugio sicuro per tutte le miniature - sì, anche per i mostri. Da Hannah Lone a Goobly e Gobbley agli Octocruel, a ogni figura viene assegnato un proprio scomparto corrispondente.
Gli scomparti su misura garantiscono che le miniature non scivolino o non si urtino tra loro durante il trasporto. In questo modo non solo si proteggono le parti sensibili delle figure dettagliate da eventuali danni. Quando dipingete le vostre miniature, potete essere sicuri che i colori qui sono altrettanto sicuri da abrasioni, graffi e dettagli sfogliati.
Naturalmente anche qui gli accessori sono ben conservati. In questo modo si mantiene sempre la visione d'insieme, si risparmia tempo nell'impostazione del gioco e le carte e i gettoni rimangono completi.
Per la Core Box è necessario il vassoio di plastica del produttore originale. Qui si conservano i componenti del gioco come tessere, navette e gettoni che lo accompagnano.
I vassoi in schiuma hanno le dimensioni: 295 mm x 295 mm x 60 mm di altezza totale (50 mm di altezza utile + 10 mm di base in espanso)
schiuma a pori fini di alta qualità
Senza CFC
senza cloro e senza acidi
Made in Germany
Models pictured are for size comparison only. They are the personal property of Feldherr company or employees.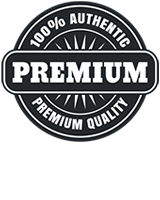 Feldherr fully 5 year warranty
We grant five years guarantee from date of purchase on our products with defects, which can be traced back to insufficient or defective processing. The guarantee does not apply to Feldherr Storage Boxes. If you have a problem with our products after the expiry of the guarantee, we will also be glad to assist you. Please contact for further informations.
The full Guarantee conditions can be found here: Feldherr Guarantee Condition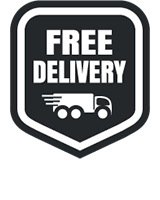 We offer free shipping for most countries!
European Union - flat just 7,99 Euro - Free from 69 Euro
USA & Canada - flat just 14,99 Euro - Free from 199 Euro
Worldwide shipping: Conditions here