Feldherr Half-Size foam tray to safely store and transport two Pelta-class Frigates and 4 Squadrons for Star Wars Armada.
---
The Pelta-class Frigates served mostly as medical ships during the Clone Wars but were also used as command ships by the Alliance during the Galactic Civil War.
To ensure that your Pelta-class frigates will last long and not end up as space junk, we got the matching custom foam tray for you. With it, you can transport your Frigates well secured to the next game.
The Half-Size foam tray with a total of 9 compartments protects your miniatures. Two miniature-precisely shaped compartments for the Frigates ensure that they have a tight and secure fit. Surrounded by soft foam, the vulnerable edges and other fine details of the miniature are spared from damage. The colors are also safe from scratches and paint abrasion.
Place the base and fin into the large compartment. Finger-thick cutouts on all sides make it easier for you to remove the contents from the compartment.
To make sure your Frigate is not without escorting ships, we have added compartments for 4 squadrons to the insert.
The ship and upgrade cards share one compartment. The card compartment is also provided with a finger-thick cutout. Of course, the cards also fit with protective sleeves.
Place the various game tokens into the small remaining compartment.
The Half-Size foam tray has the dimensions: 275 mm x 172 mm x 45 mm total height (35 mm usable height + 10 mm foam base)
high-quality, fine pored foam — Made in Germany
chlorine and acid-free
Models pictured are for size comparison only. They are the personal property of Feldherr company or employees.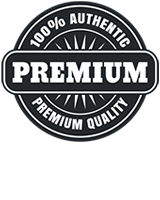 Feldherr fully 5 year warranty
We grant five years guarantee from date of purchase on our products with defects, which can be traced back to insufficient or defective processing. The guarantee does not apply to Feldherr Storage Boxes. If you have a problem with our products after the expiry of the guarantee, we will also be glad to assist you. Please contact for further informations.
The full Guarantee conditions can be found here: Feldherr Guarantee Condition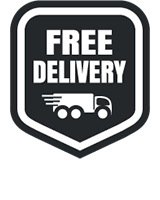 We offer free shipping for most countries!
European Union - flat just 7,99 Euro - Free from 69 Euro
USA & Canada - flat just 14,99 Euro - Free from 199 Euro
Worldwide shipping: Conditions here