The stable Double-Size Storage Box with matching foam for clear and safe storage of the Optional Buys + KS Exclusives – incl. foam set for the Dark Side board game box
---
As usual, there are a lot of Optional Buys and Kickstarter Exclusives available this season, to extend your "Zombicide: Invader" collection with many new campaigns, miniatures and game material. To store it all neatly, here is the big Feldherr Double-Size Storage Box, filled to the brim with matching foam trays. For the Dark Side Box, there is a special foam set for the original game box.
Of course, the fine-pored Feldherr foam provides optimal protection for your game material: Fragile parts stay intact, sensitive surfaces remain free from scratches and abrasion.
The content of the following boxes finds space in the set:
"Zombicide: Dark Side" Core Box
Civilian Extras
Soldier Extras
Dark Side Extras
Kabuki Gang Survivor Pack
Plague Gang Survivor Pack
Orphans Survivor Pack
Promo Xenos Pack
Plastic Token Pack
Tiles Set
3D Plastic Doors
Orange + Blue Dice Pack
Counter Base Set
Deck Holder Set (non-assembled)
The set consists of two individual sets: A foam set for the Dark Side Box by CMON and a Storage Box set for the content of all other Optional Buys.
The foam set for the original Dark Side game box will hold all 6 Survivor, 64 Xeno and the two Machine miniatures, plus the complete core box accessories. The foam set contains:
1 foam tray with 38 compartments (AGMEQI040BO)
1 foam tray with 36 compartments (AGMEQH070BO)
3 Ziplock bags for small parts
1 matching foam topper
The following game components of the Dark Side box are placed under the foam trays into the board game box:
9 Game Tiles
6 Survivor Dashboards
ID-Cards
Pit Tokens
Tokens, trackers, color bases and dice (in Ziplock bags)
Rules and Missions booklet
The foam topper is placed on the foam set to make sure that nothing falls out during transport. The lid of the game box extends approx. 6 cm.
All other Optional Buys, along with the Extras boxes of the Zombicide: Invader Kickstarter campaign find space in the Storage Box set. It contains:
1 Feldherr Storage Box DSLB310
4 Full-Size foam trays with 34 compartments each for miniatures (FSBR040BO)
1 Full-Size foam tray with 16 compartments for miniatures and accessories (FSFG055BO)
2 Full-Size foam trays with 4 compartments for tiles, tokens und cards (FS060I031BO)
1 Full-Size foam tray with 4 compartments for tiles, token and cards (FS050I031BO)
2 Half-Size foam trays with 12 compartments each for miniatures und accessories (HSCW075BO)
1 Half-Size foam tray with 15 compartments for miniatures und accessories (HSMEDR075BO)
2 Half-Size foam trays with 16 compartments each for miniatures (HS035BO)
1 Full-Size foam tray with 25 compartments for miniatures (FSLQ040BO)
1 Full-Size foam tray with 26 compartments for miniatures (FSJQ050BO)
1 Half-Size foam mat, 4 mm, as height compensation
2 Full-Size foam toppers
1 Double-Size foam topper
The Storage Box DSLB310 is made of coated, double-walled cardboard and is therefore very light and stable. The attachable lid reliably protects your collection from dust and other external influences. With the two plastic-reinforced carrying handles on the sides you can easily transport the box.
Dimensions of the Storage Box DSLB310:
inner: 560 mm x 360 mm x 310 mm
outer: 590 mm x 380 mm x 320 mm
fine-pored foam – Made in Germany
chlorine free and acid free
CFC-free
Models pictured are for size comparison only. They are the personal property of Feldherr company or employees.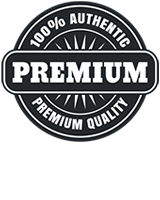 Feldherr fully 5 year warranty
We grant five years guarantee from date of purchase on our products with defects, which can be traced back to insufficient or defective processing. The guarantee does not apply to Feldherr Storage Boxes. If you have a problem with our products after the expiry of the guarantee, we will also be glad to assist you. Please contact for further informations.
The full Guarantee conditions can be found here: Feldherr Guarantee Condition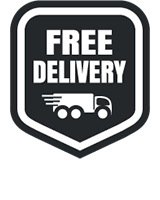 We offer free shipping for most countries!
European Union - flat just 7,99 Euro - Free from 69 Euro
USA & Canada - flat just 14,99 Euro - Free from 199 Euro
Worldwide shipping: Conditions here