Your Descent miniatures in safety! All miniatures at a glance.
---
Hidden in the dark depths of Terrinoth, a power-obsessed overlord gathers an army of horrible creatures. His goal: to subjugate the world of the living. A small group of brave heroes becomes the last hope of the free peoples. And so they descend into the darkness to face evil before the world sinks into chaos and ruin.
An epic fantasy board game that is unparalleled. And a wealth of detailed game material that requires clear and safe storage. To prevent you from drowning in chaos with the game material, we have developed foam tray set for the original Descent: Journeys in the Dark Second Edition board game box.
The set consists of three foam trays (dimensions: 285 mm x 285 mm and 40 mm, 70 mm and 30 mm height) and one foam topper. We do only use high-quality, chlorine- and acid-free foam as material. The mats are divided into individual compartments in which miniatures and game components can be sorted quickly and easily. The miniature adjusted cutting of the compartments prevents the more sensitive parts, such as weapons, claws or wings from bending. The separation of the figures by foam dividers provides optimal protection for painted figures and protects the colors from flaking off.
On the first floor, the larger eight Monster Figures get their place. These can be placed either lying or standing in compartments that are exactly tailored to fit them. In the middle of the foam tray is a large compartment for map tiles and tokens. In two further compartments small sized (sleeved) cards, such as class or market cards, can be sorted.
Floor number two hosts the smaller miniatures in 31 compartments. Your heroes line up here just as clearly as Zombies, Cave Spiders or Flesh Moulders. Additionally there are two compartments for the bridge-sized cards, like Overlord- and Lieutenant Cards. Another compartment for the Attack, Defense and Power Dices.
The bottom foam tray establishes order with tokens and tiles. One large compartment for the large map tiles and three smaller ones for small ones, as well as the tokens. The fourth is used to store the plastic stands so they don't get lost. The Hero Sheets can also be safely stored here. Finally, on the foam cover lies the Rulebook and the Quest Guides.
The set reaches an overall height of 150 mm. The lid of the original box protrudes accordingly.
Items delivered:
1 x 40 mm foam tray for small Descent 2nd Edition miniatures and sleeved cards
1 x 70 mm foam tray for large Descent miniatures, cards and token
1 x 30 mm foam tray for tiles and token
1 foam topper
CFC-free fine pored quality foam Made in Germany
chlorine and acid free
Made in Germany
Models pictured are for size comparison only. They are the personal property of Feldherr company or employees.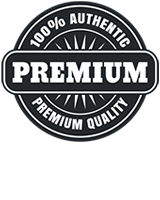 Feldherr fully 5 year warranty
We grant five years guarantee from date of purchase on our products with defects, which can be traced back to insufficient or defective processing. The guarantee does not apply to Feldherr Storage Boxes. If you have a problem with our products after the expiry of the guarantee, we will also be glad to assist you. Please contact for further informations.
The full Guarantee conditions can be found here: Feldherr Guarantee Condition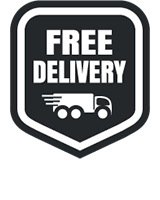 We offer free shipping for most countries!
European Union - flat just 7,99 Euro - Free from 69 Euro
USA & Canada - flat just 14,99 Euro - Free from 199 Euro
Worldwide shipping: Conditions here