Transporter bag filled to the brim with 4 Storage Boxes M and 17 foam trays for miniatures and game material of the 'A Song of Ice & Fire' Kickstarter campaign
---
After the death of Robert Baratheon in 298 AD, the tense situation on Westeros escalates and the War of the Five Kings breaks out. With the Tabletop Miniatures Game 'A Song of Ice & Fire' the fate of Westeros is in your hands. Based on the books and personally blessed by George R.R. Martin, the game shines especially with the detailed miniatures of the characters and troops from this epic fantasy saga.
To keep it like that and to store your collection safely and clearly we have designed this transporter set for you. Everything is compactly packed in one place and easy to carry.
This set contains:
1 Transporter bag
4 Storage Boxes M
2 Full-Size foam trays each with 25 compartments for miniatures (FSLQ050BO)
1 Full-Size foam tray with 32 compartments for miniatures (FSMEDS060BO)
1 Full-Size foam tray with 32 compartments for miniatures (FSMEDS040BO)
1 Full-Size foam tray with 16 compartments for miniatures (FSMEFP050BO)
1 Half-Size foam tray for The Iron Throne (HSMECR135BO)
5 Half-Size foam trays each with 12 compartments for miniatures (HSMECP045BO)
4 Half-Size foam trays each with 12 compartments for miniatures (HSMECP040BO)
1 Half-Size foam tray with 15 compartments for miniatures (HSMEDO065BO)
1 Half-Size foam tray with 3 compartments for game material (HSMEHJ050BO)
1 Full-Size mat for height compensation (10 mm)
1 Half-Size mat for height compensation (10 mm)
1 Half-Size mat for height compensation (5 mm)
4 Full-Size foam topper
7 precisely fitting foam trays offer space for all 103 miniatures of the Starter Set 'Stark vs. Lannister'. From Tyrion Lannister, to the outriders of the Starks, to 'The Mountain' Ser Gregor Clegane, every miniature gets the suitable compartment.
One foam mat is custom-made for the throne. The large compartment is precisely cut for the Kickstarter exclusive miniature of 'The Iron Throne'. There is an extra compartment for the platform on which the throne stands. The other two compartments can be filled for example with Mounted Brynden Tully and The Mountain That Rides.
Wrapped in soft foam, the figures are optimally protected from damage. The swords and halberds remain sharp and even after rough transport routes the banners of the Lannisters and Starks still blow proudly in the wind.
If you paint your miniatures, you no longer have to worry about them slipping around or colliding with each other, thus destroying hours of painstaking painting. The colors remain unharmed and free of scratches.
Another tailor-made foam tray is included for the game material. The Infantry Movement Trays, the Cavalry Movement Tray and the Solo Movement Trays can be sorted here. The upper two compartments are for storing game cards, dice and tokens.
This way the game accessories are compactly stored in one place. No token and no dice are lost and with the newly gained order you save time and nerves when setting up the game.
Additional foam mats provide shelter for the Kickstarter exclusive figures. Gregor Clegane, Greatjon Umber, The High Seneschal or the alternative miniatures for the Dreadfort Captain and Robb Stark, all find their place in precisely fitting compartments.
The Deluxe Activation Tokens, in the form of plastic banners, can also be sorted here.
With these three Storage Boxes all miniatures and the game material of the Kickstarter-Pledge 'Hand of the King' are stowed away. There are also compartments for additional miniatures, e.g. from the Unit Boxes.
And so that you don't have to save on the units due to lack of space, you get a Storage Box M filled with the matching trays.
2 Full-Size and 2 Half-Size foam mats are ideal for Unit Box miniatures. So you can individually enlarge your armies and have all the characters and troops you need for the game stowed compactly and ready to travel in the transporter.
The Storage Boxes - made of coated, double-walled cardboard - are not only lightweight but also particularly stable and therefore ideal for storing the miniatures and foam mats safely and dust-proof. With the plastic carrying handle they can also be transported easily.
Dimensions of the Storage Box M:
Inner dimensions: 345 mm x 275 mm x 150 mm height
The outer dimensions are only slightly larger.
Our Transporter bag is made of lightweight but durable fabric. In addition to the large main compartment, the bag has a small side pocket, e.g. for the Rulebook or playmats. It can be lifted with two handles or comfortably shouldered with the sturdy shoulder strap.
Dimensions of the Transporter bag:
Inner dimensions: approx. 620 mm x 390 mm x 340 mm height
Outer dimensions: approx. 635 mm x 410 mm x 350 mm height
Front compartment: approx. 230 mm width x 210 mm height
high-quality, fine pored foam - Made in Germany
CFC-free
chlorine and acid-free
Models pictured are for size comparison only. They are the personal property of Feldherr company or employees.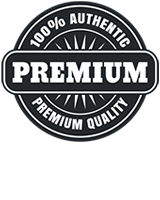 Feldherr fully 5 year warranty
We grant five years guarantee from date of purchase on our products with defects, which can be traced back to insufficient or defective processing. The guarantee does not apply to Feldherr Storage Boxes. If you have a problem with our products after the expiry of the guarantee, we will also be glad to assist you. Please contact for further informations.
The full Guarantee conditions can be found here: Feldherr Guarantee Condition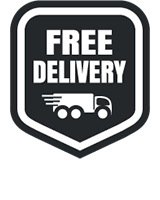 We offer free shipping for most countries!
European Union - flat just 7,99 Euro - Free from 69 Euro
USA & Canada - flat just 14,99 Euro - Free from 199 Euro
Worldwide shipping: Conditions here