Optimized for a huge Star Wars Armada collection
---
The Storage Box XL is the perfect solution to store and transport a huge Star Wars Armada collection. Each big ship fits twice into the storage box. In addition there is space for Squadrons, Tokens, Cards and other game accessories.
The Box is complete filled with foam and stores:
1 x HSDQ075BO foam tray for 2 x Imperial-Class Star Destroyer
1 x HSBW060BO foam tray for 2 x Victory-Class Star Destroyer
1 x HSCP040BO foam tray for 2 x Gladiator-Class Star Destroyer
1 x HSDM045BO foam tray for 2 x Imperial Raider plus 6 x Rouges or Villains
1 x HSDP045BO foam tray for 2 x Home One
1 x HSCN070BO foam tray for 2 x Assault Frigate Mark II
1 x HSDN045BO foam tray for 2 x MC30c Frigate plus 6 x Rouges or Villains
1 x HSBX030BO foam tray for 2 x CR90 Corvette and 2 x Nebulon B Frigate
2 x HSDT050BO foam tray for 12 x Squadrons each
2 x HSDS030BO foam tray for Cards in sleeves, Token, Bases, accessories ...
1 x FS010B foam topper
1 x FS004B foam topper
Storage Box XL:
The Feldherr Double-Size Storage Box provides additional storage solutions for your Feldherr foam trays. This box will hold 15 cm of Feldherr foam double size, full size and half size trays. These boxes are perfect for stacking in your cupboard, shelf, closet ... or transporting if necessary.
Dimension inside: 550 mm x 345 mm x 150 mm.The external dimension is only slightly larger.
Material box: super strong double corrugated foil coated cardboard
material handle: plastic
Design: shiny appearance with small Feldherr lettering on one side
Models pictured are for size comparison only. They are the personal property of Feldherr company or employees.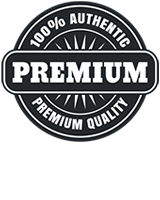 Feldherr fully 5 year warranty
We grant five years guarantee from date of purchase on our products with defects, which can be traced back to insufficient or defective processing. The guarantee does not apply to Feldherr Storage Boxes. If you have a problem with our products after the expiry of the guarantee, we will also be glad to assist you. Please contact for further informations.
The full Guarantee conditions can be found here: Feldherr Guarantee Condition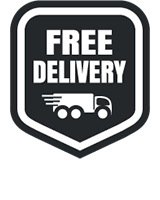 We offer free shipping for most countries!
European Union - flat just 7,99 Euro - Free from 69 Euro
USA & Canada - flat just 14,99 Euro - Free from 199 Euro
Worldwide shipping: Conditions here