Storage, transport, presentation - The flat Feldherr storage carton including Double-Size foam tray to protect your models in Gauge 00
---
Stored properly, presented clearly and transported safely. With this Feldherr Storage Box including Feldherr foam tray for model railways in 00 Gauge your models are safe.
The set includes:
1 Feldherr Storage Box DSLB075
1 Double-Size foam tray with 8 slots for models in 00 Gauge - in lying position (DS050A001)
1 foam topper (DS020B)
1 foam bottom (DS004B)
Eight compartments, tailor-made for horizontal storage of model railways in Gauge 00, offer your wagons and locomotives reliable protection for storage and transport. Due to the lying position the trays can also be used as a display for the presentation of your model train collection.
Several trains and carriages can be stored next to each other in one compartment. In order to prevent collision or unintentional coupling, we offer suitable foam spacers (HS040A002, HS020A001) to separate your vehicles.
The models are thus safely stored all around and by the high-quality foam permanently protected against damage and wear and tear such as scratches and flaking paint.
Each of the 8 slots is 325 mm long x 55 mm wide x 40 mm deep.
Suitable for models in 00 Gauge
The set also includes a supporting foam bottom and the matching foam topper. The topper is then placed on the filled tray so that nothing can fall out or hit the lid of the box during transport.
The inlay fits perfectly into the Feldherr Storage Box DSLB075. The box is made of coated, double-walled cardboard. This makes it not only pleasantly light, but also particularly tear-resistant and stable. The models can be stored safely and protected against dust and other external influences. Thanks to the flat, compact form, they are easy to transport.
Dimensions of the box:
Inside: approx. 550 mm x 345 mm x 75 mm
Outside: approx. 565 mm x 360 mm x 85 mm
The foam tray has the dimensions: 550 mm x 345 mm x 50 mm total height (40 mm usable height + 10 mm foam base).
high-quality, fine pored foam - Made in Germany
chlorine and acid-free
Models pictured are for size comparison only. They are the personal property of Feldherr company or employees.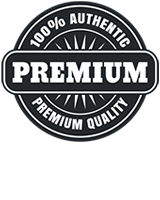 Feldherr fully 5 year warranty
We grant five years guarantee from date of purchase on our products with defects, which can be traced back to insufficient or defective processing. The guarantee does not apply to Feldherr Storage Boxes. If you have a problem with our products after the expiry of the guarantee, we will also be glad to assist you. Please contact for further informations.
The full Guarantee conditions can be found here: Feldherr Guarantee Condition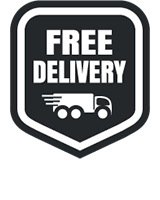 We offer free shipping for most countries!
European Union - flat just 7,99 Euro - Free from 69 Euro
USA & Canada - flat just 14,99 Euro - Free from 199 Euro
Worldwide shipping: Conditions here