For the safe and orderly storage of the Core Games, the Stretch Goals, the Deluxe Expansion Bundles and the Epic Monster Bundles
---
So that you don't descend into madness when attempting to sort and store your game material, Feldherr assembled a Double-Size storage box with the matching foam trays for "Deep Madness".
The Set provides space for:
the Core Game, the Kickstarter exclusive miniatures David and Pris, all Stretch Goals
the Deluxe Expansions Bundle
the Epic Monster Bundle
Whether Devourer of Worlds, David and Pris or Mutilation – your miniatures are safe in the fine-pored Feldherr foam. Each miniature gets its own, fitting compartment which prevents the figures from sliding around. If you painted your models you can thus be sure that the color remains unharmed. Of course, the soft foam also reliably protects delicate parts from incurring damage – Atrocity keeps its tongue, Unbound its tentacles.
The set also provides space for the myriads of game material. Dice, (sleeved) cards, tokens and tiles are thus in perfect order and setting up the game will be quick as the wind.
Of course, the trays fit exactly into the sturdy Double-Size storage box. The box is made of coated, double-walled cardboard. It is therefore both very light and very stable. The attachable lid reliably protects your miniatures from dust and other external influences. With the two plastic-reinforced carrying handles on the sides, you can transport the box very easily.
Two convoluted foams and one foam topper complete the set. The foam topper serves for leveling the tray stacks in the storage box, the convoluted foams serve as covers to ensure that nothing can fall out of the uppermost trays.
The set contains:
1 Feldherr storage box DS
1 foam tray with 3 compartments (HSJM070BO)
1 foam tray with 14 compartments (HSMEDJ070BO)
1 foam tray with 30 compartments (FSFJ045BO)
1 foam tray with 48 compartments (FS070I048BO)
1 foam tray with 48 compartments (FS055I048BO)
1 foam tray with 4 compartments (FS050I031BO)
1 foam tray with 10 compartments (HSLM050BO)
1 foam tray with 40 compartments (HSHM030BO)
1 foam tray with 12 compartments (HSCW075BO)
1 foam tray with 7 compartments (HSLZ060BO)
1 foam tray with 16 compartments (FSMEFP060BO)
1 foam tray with 5 compartments (FS035I030BO)
1 foam tray with 48 compartments (FS050I048BO)
1 foam tray with 36 compartments (FS035BO)
1 foam topper for leveling
2 convoluted foams as cover (FSNP020)
The storage box DS has the dimensions:
internal: 560 mm x 360 mm x 310 mm
external: 590 mm x 380 mm x 320 mm
fine-pored foam – Made in Germany
chlorine free and acid free
CFC-free
Models pictured are for size comparison only. They are the personal property of Feldherr company or employees.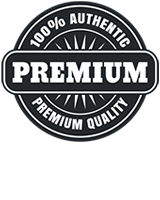 Feldherr fully 5 year warranty
We grant five years guarantee from date of purchase on our products with defects, which can be traced back to insufficient or defective processing. The guarantee does not apply to Feldherr Storage Boxes. If you have a problem with our products after the expiry of the guarantee, we will also be glad to assist you. Please contact for further informations.
The full Guarantee conditions can be found here: Feldherr Guarantee Condition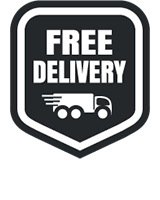 We offer free shipping for most countries!
European Union - flat just 7,99 Euro - Free from 69 Euro
USA & Canada - flat just 14,99 Euro - Free from 199 Euro
Worldwide shipping: Conditions here