Feldherr Organizer for Tiny Epic Zombies and the Kickstarter Deluxe Promo Pack - Keep all your meeples and game materials organized.
---
You're holed up in the mall, and it's not crowds of shopping enthusiasts flooding the shopping center, but hordes of walking dead, eager to try a bite of you.
In Tiny Epic Zombies by Gamelyn Games, the dawn of the dead has arrived. As is typical for games in the Tiny Epic series, everything takes place in a tiny format. To keep everything neat and tidy we have designed this Feldherr Organizer for your board game box.
The Organizer provides space for all of the meeples and game materials from Tiny Epic Zombies, as well as the contents of the Kickstarter Deluxe Promo Pack.
Two individually removable plastic token holders.
All cards fit also with protective sleeves.
With sleeved cards, the lid of the board game box protrudes approximately 2 cm.
No assembly required. All pieces are ready to use immediately.
The Rulebook is stored on top of the game cards.
While you're keeping the zombies at bay, we organize your game box. Two plastic token holders help you to survive and keep track of all the small pieces. With this you save time setting up the game and can start right away.
The set in detail:
1 plastic token holder with six compartments for ITEMeeple, Wound Token, Ammo Token, Survivor Token, Objective Marker, Zombies, Objective Token and Melee Die. As well as a compartment for Search Cards. Each player gets one compartment for their tokens.
1 plastic token holder with two compartments for the Dog Meeple, the Barricade Token, Items, and Room Token.
Place the token holders inside the box. Two recesses for the Vehicles remain next to the large token holder. Place the Player Cards, Mall Cards, and Objective Cards on the token holder. Finally, store the Rulebook on top of the cards.
thermosoftening plastic
ready to use - no assembly required
3D printed in Germany
As with all 3D-printed models, minor imperfections may occur. The product images are only examples of how the finished product may look. Colors may vary. All products are delivered unpainted.
Models pictured are for size comparison only. They are the personal property of Feldherr company or employees.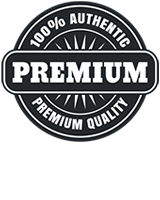 Feldherr fully 5 year warranty
We grant five years guarantee from date of purchase on our products with defects, which can be traced back to insufficient or defective processing. The guarantee does not apply to Feldherr Storage Boxes. If you have a problem with our products after the expiry of the guarantee, we will also be glad to assist you. Please contact for further informations.
The full Guarantee conditions can be found here: Feldherr Guarantee Condition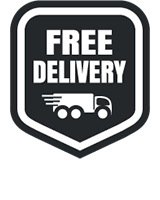 We offer free shipping for most countries!
European Union - flat just 7,99 Euro - Free from 69 Euro
USA & Canada - flat just 14,99 Euro - Free from 199 Euro
Worldwide shipping: Conditions here