Venture into the Forbidden Woods. At your side: the Feldherr MINI PLUS bag incl. custom foam for all miniatures and game material from the "Forbidden Woods" expansion for "Bloodborne: The Board Game".
---
With the "Bloodborne: The Board Game" expansion "Forbidden Woods" you can expect new enemies, bosses, and new maps. We can't prevent you from getting lost in the Forbidden Woods. But with this Feldherr MINI PLUS bag and the included foam inserts, we ensure that you transport your miniatures well protected through the undergrowth.
The set includes:
1 Feldherr MINI PLUS bag
1 Half-Size foam tray for 10 miniatures (HSMEFF060BO)
1 Half-Size foam tray for 4 miniatures and cards (HSMEQO050BO)
1 Half-Size foam tray for 8 miniatures and cards (HSFW045BO)
1 foam topper
Spread across three Half-Size inserts, this bag neatly and securely holds all 21 miniatures from your "Forbidden Woods" expansion for "Bloodborne: The Board Game". From the simple Snakeball to the Witch of Hemwick, and the Shadow of Yharnam, each figure will find a haven. Precisely fitting compartments for each model ensure that the figures have a tight fit. Even if it goes through a harsh forest during transport, nothing slips. The soft, fine-pored foam protects delicate details from snapping and the colors of your painted models from scratches and paint abrasion.
After your figures are packed, we turn our attention to your game material. In the inserts, you have a total of five card-compartments at your disposal, recognizable by the finger-width cutouts. The more than 100 game cards can be neatly sorted here. Of course, these also fit with protective sleeves.
Finally, a foam topper ensures that your figures are safely packed all around and well protected for transportation to the game table. Place the tiles and tarotcards on the foam cover.
You can carry it all comfortably in the MINI PLUS bag. This one is made of particularly hard-wearing material and ensures that the figures are protected from external influences while being transported. Additional space for writing materials and other small items can be found in the zippered inner pocket. A transparent pocket on the outside of the bag can hold a label on which you can write your name or the contents.
Dimensions of the bag:
Inside: approx. 275 mm x 172 mm x 150 mm
Outside: approx. 300 mm x 200 mm x 160 mm
The foam trays have the dimensions:
HSMEFF060BO: 275 mm x 172 mm x 60 mm total height (50 mm usable height + 10 mm foam base)
HSMEQO050BO: 275 mm x 172 mm x 50 mm total height (40 mm usable height + 10 mm foam base)
HSFW045BO: 275 mm x 172 mm x 45 mm total height (35 mm usable height + 10 mm foam base)
high-quality, fine pored foam — Made in Germany
chlorine and acid-free
Models pictured are for size comparison only. They are the personal property of Feldherr company or employees.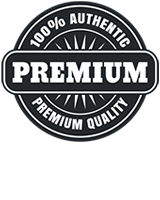 Feldherr fully 5 year warranty
We grant five years guarantee from date of purchase on our products with defects, which can be traced back to insufficient or defective processing. The guarantee does not apply to Feldherr Storage Boxes. If you have a problem with our products after the expiry of the guarantee, we will also be glad to assist you. Please contact for further informations.
The full Guarantee conditions can be found here: Feldherr Guarantee Condition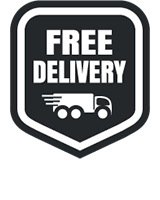 We offer free shipping for most countries!
European Union - flat just 7,99 Euro - Free from 69 Euro
USA & Canada - flat just 14,99 Euro - Free from 199 Euro
Worldwide shipping: Conditions here