Transport up to 8 models of your T'au Air Caste in this Feldherr MINI bag.
---
Although the youngest race in Warhammer 40,000, the T'au nevertheless boasts advanced technological achievements that the Human Empire can only dream to achieve. To keep your squadrons safe, we have the right combination of Feldherr MINI bag and foam trays for you.
The set includes:
1 Feldherr MINI bag
1 Half-Size foam tray for 6 Barracuda Fighters (HSMEXX035BO)
1 Half-Size foam tray for 2 Tiger Shark Bombers (HSMEXY035BO)
1 foam topper
The agile Barracuda fighters land in the Half-Size tray with eleven compartments. Six compartments are custom made for all versions of the aviator models. Place tokens, dice, bases, and small parts (e.g. bombs, rockets) into the remaining slots.
The larger Tiger Shark Bombers start their assaults from the insert with eight compartments. Whether you equip them with heavy bundle cannons or heavy plasma accelerators, the Tiger Shark Bombers will fit in both variants into the tray. You can use the remaining compartments for small parts, tokens, or dice.
Bedded in soft foam, your filigree models are optimally protected from any harm. The accurate cut prevents them from slipping around during transport. Your painted figures are thus safe from scratches and annoying paint abrasion.
Finally, the included foam topper ensures that your figures are safely packed all around and survive the transport to the tabletop without damage.
Of course, all this fits exactly into the MINI bag. This one is made of particularly hard-wearing material and ensures that the figures are protected from external influences while being transported. Additional space for writing materials and other small items can be found in the zippered inner pocket. A transparent pocket on the outside of the bag can hold a label on which you can write your name or the contents.
Dimensions of the MINI bag:
Inside: approx. 275 mm x 172 mm x 80 mm
Outside: approx. 300 mm x 200 mm x 90 mm
The Half-Size foam trays have the dimensions: 275 mm x 172 mm x 35 mm total height (25 mm usable height + 10 mm foam base).
high-quality, fine pored foam - Made in Germany
chlorine and acid-free
Models pictured are for size comparison only. They are the personal property of Feldherr company or employees.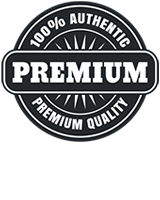 Feldherr fully 5 year warranty
We grant five years guarantee from date of purchase on our products with defects, which can be traced back to insufficient or defective processing. The guarantee does not apply to Feldherr Storage Boxes. If you have a problem with our products after the expiry of the guarantee, we will also be glad to assist you. Please contact for further informations.
The full Guarantee conditions can be found here: Feldherr Guarantee Condition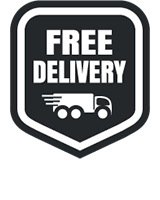 We offer free shipping for most countries!
European Union - flat just 7,99 Euro - Free from 69 Euro
USA & Canada - flat just 14,99 Euro - Free from 199 Euro
Worldwide shipping: Conditions here