Transport up to 19 aircrafts for your Ork Air Waaagh! safe and clear to the next battle. Plus additional space for Ground Assets.
---
Orks live for the Waaagh! Whether in improvised Dakkajets or dilapidated Eavy Bommerz. Ork faith moves mountains and steel. Where others tremble with fear, the mad pilots enjoy the exhilaration of battle. Their Big Shootas unleashing a devastating hail of buffets and their Rokkits and Big Bombs bring utter destruction to the enemy. With this Feldherr MEDIUM bag, your Ork Air Waaagh! arrives safe and secure at the gaming table.
The set includes:
1 Feldherr MEDIUM Bag
1 Half-Size foam tray for 2 Eavy Bommerz (HSMESR040BO)
1 Half-Size foam tray for 2 Grot Bommerz (HSMEUF040BO)
1 Half-Size foam tray for 6 Fighta Bommerz (HSMERE030BO)
1 Half-Size foam tray for 9 Dakkajets (HSMERF030BO)
1 Half-Size foam tray for 12 Ground Assets (HS035A009)
1 Half-Size foam tray for bases and accessories (HSMERN040BO)
1 Half-Size foam mat, 5 mm, as height compensation
1 foam topper
Six Half-Size foam trays ensure that all of your Ork Air Waaagh! miniatures are reliably stored. Accurately cut compartments for each model prevent the figures from sliding around or bumping into each other during transport. This ensures that the Big Shootas, Rokkits, and bombs remain securely attached to the models during transport. It also protects the colors of your painted aircrafts from abrasion and scratches.
Eavy Bommerz and Grot Bommerz get their own inserts with 6 and 13 compartments. Your miniatures fit nicely into the miniature-precisely cut compartments. You sort their bases into the hexagonal compartments. In the tray for the Grots, you'll also find space to safely store the crazy Rocket-Gretchins either with their base attached into the four custom compartments or without base into the star-shaped compartments. Flight stands, tokens and other small parts can be sorted into the remaining compartments.
We've also taken care of the Orks' more maneuverable aircrafts, like Dakkajets and Fighta Bommerz. You can store these models in the inserts with ten or twelve compartments.
For the Ground Assets - Eavy Flak Kannons and Ork Bunkers - you also get a separate insert. The Landing Zone markers and the Numerical markers are also well kept here.
Each of the 12 compartments is 54 mm long x 41 mm wide x 25 mm deep.
Store your bases in the foam tray with eleven compartments. Eight hexagonal chambers are particularly suitable for your bases. Three small compartments in the middle can be used for tokens and other accessories.
The 11 compartments have the following dimensions:
8 compartments, hexagonal: 63 mm long x 55 mm wide x 30 mm deep
3 compartments, square: 60 mm long x 40 mm wide x 30 mm deep
A Half-Size mat is included to level the height. Finally, the included foam topper ensures that your figures are securely packed all around and survive the transport to the gaming table undamaged.
The comfortable MEDIUM bag is made of particularly hard-wearing material. Also, padded side panels and a reinforced bottom ensure that your miniatures are optimally protected from external influences even when transported by car or train. Besides the large main compartment, the bag also has a smaller pocket with a zipper at the front. Here you can stow booklets, codexes, and other small pieces.
On the upper side there is a rubberized, easy-grip carrying handle. If you prefer to have your hands free, you can also use the bag as a comfortable shoulder bag thanks to the wear-resistant, detachable shoulder strap.
Dimensions of the MEDIUM bag:
Inside: approx. 345 mm x 275 mm x 120 mm
Outside: approx. 390 mm x 330 mm x 140 mm
The foam trays have the following dimensions:
HSMESR040BO / HSMEUF040BO / HSMERN040BO: 275 mm x 172 mm x 40 mm total height (30 mm usable height + 10 mm foam base)
HSMERE030BO / HSMERF030BO: 275 mm x 172 mm x 30 mm total height (20 mm usable height + 10 mm foam base)
HS035A009: 275 mm x 172 mm x 35 mm total height (25 mm usable height + 10 mm foam base)
high-quality, fine pored foam - Made in Germany
chlorine and acid-free
Models pictured are for size comparison only. They are the personal property of Feldherr company or employees.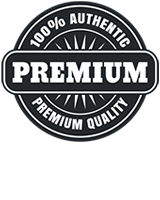 Feldherr fully 5 year warranty
We grant five years guarantee from date of purchase on our products with defects, which can be traced back to insufficient or defective processing. The guarantee does not apply to Feldherr Storage Boxes. If you have a problem with our products after the expiry of the guarantee, we will also be glad to assist you. Please contact for further informations.
The full Guarantee conditions can be found here: Feldherr Guarantee Condition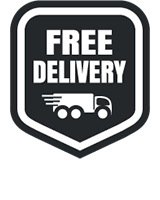 We offer free shipping for most countries!
European Union - flat just 7,99 Euro - Free from 69 Euro
USA & Canada - flat just 14,99 Euro - Free from 199 Euro
Worldwide shipping: Conditions here