Feldherr MAXI 108 Infantry and Tanks Bag stores up to 108 miniatures plus some extra large Tanks or Monsters! Perfect for infantry armys, some tanks and large miniatures!
With this carry case you can take your miniatures anywhere in safety. The soft foam inside is divided into layers giving easy access to all your models.
3 x 35 mm full-size foam tray with 36 compartments
Each of the 36 compartments is 50 mm long x 25 mm wide x 25 mm deep.
1 60 mm full-size raster foam tray (self-adhensive + extra 10mm bottom = 70 mm)
1x 4 mm full-size topper
= stores up to 108 figures
PLUS large models, tanks or monster
60 mm full-size RASTER foam tray: Perforated foam cuboids (22 * 17 = 374 cuboids) Perforated foam cuboids (22 * 17 = 374 cuboids) it's easy to place your miniatures where you want!
Dimension: 275 mm x 345 mm x 60 mm
Perforated foam cuboids (14 mm x 14 mm x 60 mm) that allows you the option of where you want to place your miniatures!
Made in Germany
35 mm full-size foam tray with cut outs: Perfect for all standard miniatures, like Flames of War, Confrontation, Games Workshop and all others
Dimension: 275 mm x 345 mm x 35 mm
slot size: 25 mm x 50 mm x 25 height

The 35 mm thickness is the result from 10 mm base and tray with 25 mm effective usable height.Ready to use - glued 10 mm foam base.

Made in Germany
Foam informations:
CFC-free fine pored quality foam Made in Germany
chlorine and acid free
piece density 23,0 kg/pro Kubikmeter (+/- 2,0)
Made in Germany
Models pictured are for size comparison only. They are the personal property of Feldherr company or employees.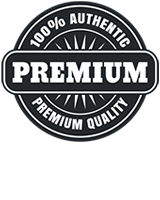 Feldherr fully 5 year warranty
We grant five years guarantee from date of purchase on our products with defects, which can be traced back to insufficient or defective processing. The guarantee does not apply to Feldherr Storage Boxes. If you have a problem with our products after the expiry of the guarantee, we will also be glad to assist you. Please contact for further informations.
The full Guarantee conditions can be found here: Feldherr Guarantee Condition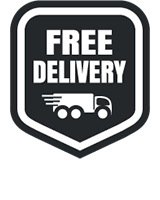 We offer free shipping for most countries!
European Union - flat just 7,99 Euro - Free from 69 Euro
USA & Canada - flat just 14,99 Euro - Free from 199 Euro
Worldwide shipping: Conditions here