All 6 miniatures plus dice, cards and tokens of the Ogor Mawtribe warband safely and neatly stowed in the practical Magnetic Box
---
Once an Icebrow Hunter has picked up the scent, he can overlook where the prey instincts are driving him. Now Hrothgorn and his companions have to find a way out of Beastgrave, and if they run into something to nibble on, all the better.
To ensure that your warriors are prepared for all eventualities, here you will get the blue Magnetic Box including Feldherr Half-Size foam tray to protect your miniatures.
The set contains:
1 Feldherr Magnetic Box blue
1 foam tray for Hrothgorn's Mantrappers (HSMEVO055BO)
1 convoluted foam topper
The insert provides 6 miniature precisely cut compartments for the troop and the trap. Hrothgorn and his Frost Sabre Thrafnir, Bushwakka and the Gnoblars Quiv, Luggit and Thwak are thus, surrounded by soft foam, safely stored and best prepared for transport to the tabletop. Fangs, chains, weapons and all other sensitive details remain intact and ready for action at any time.
Furthermore, the figures do not slip around and painted models are spared from scratches and flaking paint.
A further compartment is reserved under the miniatures for the cards. It is provided with a finger-wide recess so that you can get the decks out more easily. Up to 40 cards fit in here, of course also with sleeves. The compartment is also large enough to fit one Beastgrave Deckbox. Dice and tokens can be sorted into the remaining four compartments. Sort the dice and tokens into the remaining four compartments.
The supplied topper from convoluted foam ensures that your warband is securely packed all around and does not collide with the lid of the box on the way.
The Magnetic Box is the ideal solution for storage and transport due to its low weight and the flat, rectangular shape. It consists of coated solid cardboard in modern Feldherr design. The blue box, in which the foam mats are placed, is firmly glued to the casing. This also serves as a lid. Two integrated magnets on the flap and front allow a seamless and easy closing, so that nothing gets lost during transport.
Hereby, miniatures and accessories are safely and neatly stowed away and your warriors are prepared for the coming challenges in Beastgrave.
Dimensions of the Magnetic Box
Inner dimensions: approx. 275 mm x 172 mm x 75 mm
Outer dimensions: approx. 290 mm x 180 mm x 80 mm
The Half-Size foam tray has the dimensions: 275 mm x 172 mm x 65 mm total height (55 mm usable height + 10 mm foam base).
high-quality, fine pored foam - Made in Germany
CFC-free
chlorine and acid-free
Models pictured are for size comparison only. They are the personal property of Feldherr company or employees.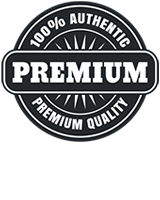 Feldherr fully 5 year warranty
We grant five years guarantee from date of purchase on our products with defects, which can be traced back to insufficient or defective processing. The guarantee does not apply to Feldherr Storage Boxes. If you have a problem with our products after the expiry of the guarantee, we will also be glad to assist you. Please contact for further informations.
The full Guarantee conditions can be found here: Feldherr Guarantee Condition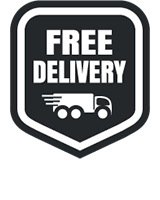 We offer free shipping for most countries!
European Union - flat just 7,99 Euro - Free from 69 Euro
USA & Canada - flat just 14,99 Euro - Free from 199 Euro
Worldwide shipping: Conditions here