For neat and safe storage of up to 18 miniatures from the eight Hero Packs and the corresponding game material
---
In the face of the dark, almighty threat, there can never be too many heroes who oppose evil. The Hero Packs from Ares Games will provide you with martial barbarians, stubbornly determined dwarves and many other heroes.
We provide you and your warriors with the appropriate shelter. This Feldherr Half-Size Case including foam protects your miniatures on the way to the next challenge.
There is room for up to 18 figures with accompanying game material from all eight Hero Packs.
The set includes:
1 Feldherr Half-Size Case 90
1 foam tray with 20 compartments for miniatures and cards (HSMEDN055BO)
1 foam tray with 8 compartments for game material (HS035BF02BO)
1 foam topper
One Half-Size foam tray with a total of 20 compartments takes care of the well-being of your heroes. 18 compartments provide safe space for the hero miniatures. From Kroghan to Skeld to Volkor, every figure gets the right compartment. Thanks to the custom-fit cut, the miniatures stay in their softly padded place even during transport. With this, the painted models are also safe from abrasion and flaking colors.
In the two big compartments you can place the cards. Of course, these also fit here with sleeves.
For the rest of the game material you get a second insert with 8 compartments. Here you can clearly sort the tokens and soul gems.
The supplied foam topper provides the final protection.
You can keep the hero sheets in the inside pocket of the case.
The HS Case 90 is made of durable and still lightweight EVA. The black polyester cover and the handy shape provide an elegant finish and the contents are optimally protected from external influences. An inside pocket with zipper offers additional space for sheets, writing material and other small pieces.
Dimensions of the HS Case 90:
Inside: 275 mm x 172 mm x 90 mm height
Outside: 310 mm x 205 mm x 110 mm height
The foam trays measure:
HSMEDN055BO: 275 mm x 172 mm x 55 mm total height (45 mm usable height + 10 mm foam base)
HS035BF02BO: 275 mm x 172 mm x 35 mm total height (25 mm usable height + 10 mm foam base)
high-quality, fine pored foam - Made in Germany
chlorine and acid-free
Models pictured are for size comparison only. They are the personal property of Feldherr company or employees.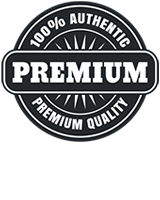 Feldherr fully 5 year warranty
We grant five years guarantee from date of purchase on our products with defects, which can be traced back to insufficient or defective processing. The guarantee does not apply to Feldherr Storage Boxes. If you have a problem with our products after the expiry of the guarantee, we will also be glad to assist you. Please contact for further informations.
The full Guarantee conditions can be found here: Feldherr Guarantee Condition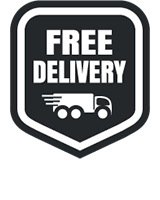 We offer free shipping for most countries!
European Union - flat just 7,99 Euro - Free from 69 Euro
USA & Canada - flat just 14,99 Euro - Free from 199 Euro
Worldwide shipping: Conditions here