Feldherr Half-Size Case 90 with custom foam for storing and transporting up to 37 standing paint bottles - Suitable for e.g. 17 ml model color bottles from Vallejo and 18 ml bottles from Army Painter
---
Your color palette has become so large that you are slowly losing track? You are looking for a solution to store and transport your Vallejo and Army Painter paint bottles in upright position? Then this Feldherr Half-Size Case 90 including suitable foam set is the perfect solution for you.
The set consists of:
1 Feldherr Half-Size Case 90
1 Feldherr foam tray for 37 color bottles - standing (HS035P1BO)
1 Feldherr foam tray as topper (HS050P1BO)
Up to 37 model color bottles can be stored here in a clearly arranged and transportable way. Thanks to the lightweight material, the foam insert is a wonderful addition to your hobby bag.
Each of the 37 compartments has a diameter of 28 mm and is 25 or 40 mm deep.
The set of Feldherr Half-Size Case 90 and the Feldherr half-size insert is therefore ideal for the horizontal storage of 17 ml Model Color bottles from Vallejo, 18 ml bottles from Army Painter and similarly sized paint bottles from other manufacturers.
About one third of the bottles are embedded in the insert. Therefore, one insert is used as a bottom part, which can also be placed on the hobby table as a color stand. For transport, you put the second inlay upside down as a lid on top.
When filled with standard paint bottles (approx. 75 mm high), there is a spacing of approx. 1-2 cm between the two inserts.
The Half-Size foam trays have the dimensions: 275 mm x 172 mm x 35 or 50 mm total height (25 or 40 mm usable height + 10 mm foam base).
The Feldherr Half-Size Case 90 got following dimensions:
Inside: 275 mm x 172 mm x 90 mm height
Outside: 310 mm x 205 mm x 110 mm height
high-quality, fine pored foam - Made in Germany
chlorine and acid-free
Models pictured are for size comparison only. They are the personal property of Feldherr company or employees.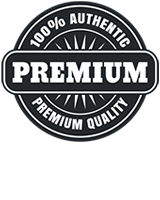 Feldherr fully 5 year warranty
We grant five years guarantee from date of purchase on our products with defects, which can be traced back to insufficient or defective processing. The guarantee does not apply to Feldherr Storage Boxes. If you have a problem with our products after the expiry of the guarantee, we will also be glad to assist you. Please contact for further informations.
The full Guarantee conditions can be found here: Feldherr Guarantee Condition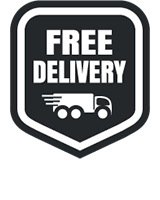 We offer free shipping for most countries!
European Union - flat just 7,99 Euro - Free from 69 Euro
USA & Canada - flat just 14,99 Euro - Free from 199 Euro
Worldwide shipping: Conditions here