Keep all miniatures and game accessories safe and tidy in the original GW game box
---
The Achyllan system conceals an ominous threat. Lord Drask, a fanatical, power-obsessed psyker, plans a devastating, sinister ritual that could end the Imperium of Man. Four Imperial Assassins set out to avert the downfall of mankind.
To make sure they get there safe and unharmed, we have this wonderful foam set.
The set fits exactly into the 'Assassinorum: Execution Force' board game box from Games Workshop.
Provides safe space for all 24 miniatures and the entire game material.
The lid of the board game box protrudes approx. 3-4 cm.
The set consists of:
1 foam tray for miniatures and game material (ATMEKO055BO)
1 foam topper
To help you see immediately where your four Imperial Assassins are housed, they will be assigned four compartments that are tailored exactly to them. Thanks to the miniature exact cut, the Vindicare Assassin, the Callidus Assassin, the Eversor Assassin, and the Culexus Assassin stay in place even during transport. This especially protects the painstakingly painted models from abrasion and scratches.
The large miniature of Lord Drask also lies in a tailor-made compartment. The build-variant of the Chaos Terminator Lord also fits into this compartment.
All other Servants of Chaos - the Chaos Cultists, Chaos Space Marines and Chaos Familiar - can also be individually sorted into custom-fit compartments. Completely surrounded by foam, these models are excellently protected against damage as well.
For the game material there are 2 card compartments - one for the event cards and one for storing the 12 room cards. 2 rectangular compartments accomodate the counters. The dice also get their own compartment.
Finally, place the supplied foam topper on the insert so that the miniatures are completely packed in foam and do not collide with the lid of the box on the way.
The boards are placed on the foam topper.
This means that all 24 miniatures are safely stowed away, all the game material is neatly stored and the contents of your box are optimally protected at all times.
The foam tray has the dimensions: 425 mm x 285 mm x 55 mm total height (45 mm usable height + 10 mm foam base)
high-quality, fine pored foam
CFC-free
chlorine and acid-free
Made in Germany
Models pictured are for size comparison only. They are the personal property of Feldherr company or employees.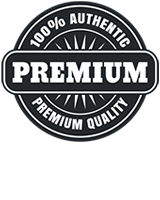 Feldherr fully 5 year warranty
We grant five years guarantee from date of purchase on our products with defects, which can be traced back to insufficient or defective processing. The guarantee does not apply to Feldherr Storage Boxes. If you have a problem with our products after the expiry of the guarantee, we will also be glad to assist you. Please contact for further informations.
The full Guarantee conditions can be found here: Feldherr Guarantee Condition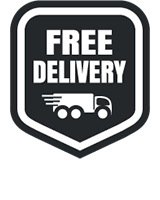 We offer free shipping for most countries!
European Union - flat just 7,99 Euro - Free from 69 Euro
USA & Canada - flat just 14,99 Euro - Free from 199 Euro
Worldwide shipping: Conditions here