For the safe and orderly storage of miniatures, tokens and cards in the original game box
---
The Sword and Sorcery expansion "Arcane Portal" confronts you with 16 new, dreadful enemies. Your job is to fight and banish them to save the realm.
To make sure your pleasure in playing the exciting expansion is not impaired by disorderly game material, we recommend to sort your new miniatures, tokens and cards with our foam set for the original game box.
The set fits exactly into the original board game box of the Sword and Sorcery expansion "Arcane Portal".
Suitable for all 16 miniatures and all accessories of the expansion (GRPR102).
The lid of the board game box extends approx. 1 cm.
The Set contains:
1 foam tray with 21 compartments for miniatures, tokens and cards (CBMEKI060BO)
1 matching foam topper
The foam tray is divided into 21 compartments. 1 large, custom-shaped compartment provides space for the master enemy figure. 15 further, small compartments are reserved for the small enemies. In addition, the tray has 5 compartments for (sleeved) cards and tokens.
Not only is your new game material properly sorted in the tray, the fine-pored foam also provides the best possible protection against breaking parts and scratches to the surface of your miniatures. The matching foam topper is placed on top of the tray and makes sure nothing can fall out.
Of course, the tray fits exactly into the original board game box – nothing slips, nothing wobbles. The larger game components – storybook, rulebook, map tiles – are placed either below the tray in the game box or on top of the tray.
The foam tray has the dimensions: 265 mm x 265 mm x 60 mm total height (50 mm usable height + 10 mm foam base).
fine-pored foam – Made in Germany
chlorine-free and acid-free
CFC-free
Models pictured are for size comparison only. They are the personal property of Feldherr company or employees.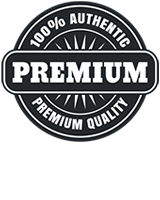 Feldherr fully 5 year warranty
We grant five years guarantee from date of purchase on our products with defects, which can be traced back to insufficient or defective processing. The guarantee does not apply to Feldherr Storage Boxes. If you have a problem with our products after the expiry of the guarantee, we will also be glad to assist you. Please contact for further informations.
The full Guarantee conditions can be found here: Feldherr Guarantee Condition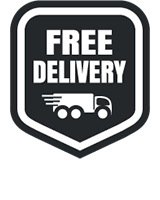 We offer free shipping for most countries!
European Union - flat just 7,99 Euro - Free from 69 Euro
USA & Canada - flat just 14,99 Euro - Free from 199 Euro
Worldwide shipping: Conditions here